Leadership
Learn more about the leadership team at Palo Alto University (PAU).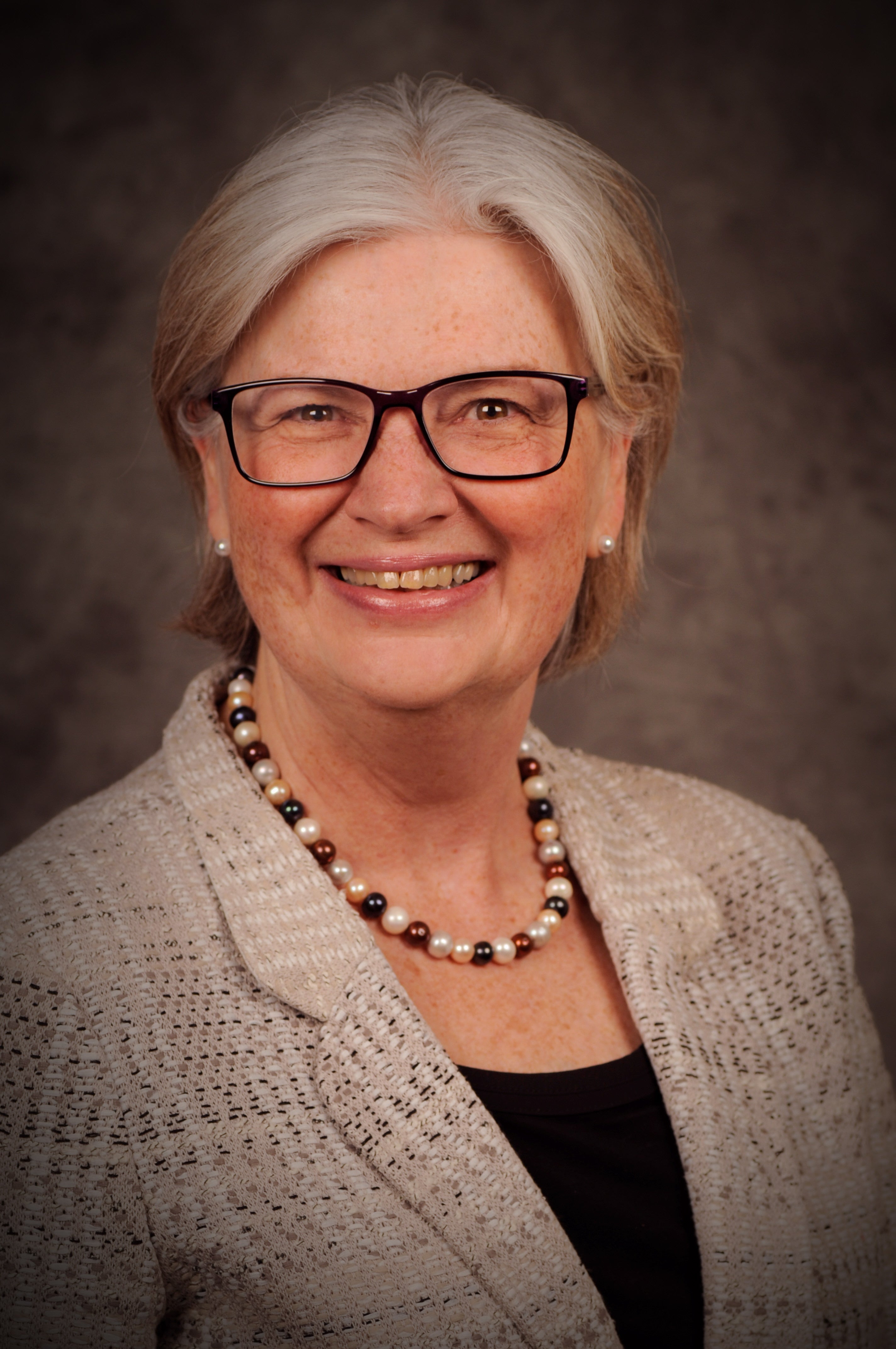 Maureen O'Connor
President
Prior to becoming President at PAU in August, 2016, Dr. Maureen O'Connor served at the City University of New York (CUNY) in New York City for 18 years. She was the 2014 recipient of the New York State Psychological Association's Margaret Floy Washburn Mentoring award. Dr. O'Connor "I am honored and excited to have been selected as the next President of Palo Alto University. Its commitment to diversity and its strategic focus on education anchored in psychology puts it in a unique and excellent position to make a difference in our students' lives, in Silicon Valley, and beyond."
Dr. O'Connor completed a dual degree program in Psychology, Law, and Policy at the University of Arizona, earning both her Ph.D. and J.D. She is a member of the bar in Arizona and Washington, D.C., and clerked for the Honorable Patricia Wald, then Chief Judge of the D.C. Circuit Court of Appeals. She has held numerous governance positions in the Society for the Psychological Study of Social Issues (SPSSI/APA Division 9), including as President, and is currently serving on SPSSI's Task Force on Engaged Scholarship.

She served as Chair of the Psychology Department at John Jay College from 2002 – 2008, during which time she hired close to 30 faculty and built a leading program in law and psychology. Since 2008 she has directed the Doctoral Program in Psychology at the City University of New York's Graduate Center. Through intensive strategic planning, she has supported the development of exciting programs in Behavioral and Cognitive Neuroscience, Basic and Applied Social Psychology, Critical Psychology, and Health Psychology and Clinical Science, among others, and has overseen the accreditation processes for three clinical training programs. Her research and teaching interests are in the intersection of psychology, gender, and law, and, in the use of scientific information and expert testimony in the legal system, particularly focused on gendered components of that process. She has been active in building a robust pedagogy development program for students, supporting the Society for the Teaching of Psychology's Graduate Student Teaching Association.
James Breckenridge
Chief of Staff & Vice President for Institutional Effectiveness, Analysis, & Planning
Chief of Staff James N. Breckenridge, Ph.D., is Vice President for Institutional Effectiveness, Analysis, & Planning, Palo Alto University. Dr. Breckenridge chairs the Educational Effectiveness Committee, which advises the Provost on the effectiveness of PAU academic programs and their alignment with the University's strategic priorities. Dr. Breckenridge is also responsible for administrative oversight of the Gronowski Center, where he has been a strong proponent of multicultural services, such as La Clinica Latina.
Dr. Breckenridge is Palo Alto University's Academic Liaison Officer to the regional accrediting agency, the WASC Senior College and University Commission (WSCUC), and a member of the WSCUC Substantive Change Committee.

After twenty-five years of service, Dr. Breckenridge retired from his position as Chief of the Psychology Service at the Veterans Affairs Palo Alto Health Care System and joined Palo Alto University in September 2005. For the next seven years, Dr. Breckenridge served as Co-Director of Clinical Training of the PGSP-Stanford Consortium. He is a Fellow of the American Psychological Association and has been a Consulting Professor of Psychiatry and Behavioral Sciences at Stanford University School of Medicine.

Since 2001, Dr. Breckenridge's academic interests have centered on social-psychological processes that have potential to augment or diminish political conflict. Dr. Breckenridge is currently Vice President of the non-profit educational Foundation for Peace and Justice and a Senior Fellow at the Center for Homeland Defense and Security at the Naval Post Graduate School in Monterey, California. He has served as principal investigator on a variety of funded research projects investigating social and psychological processes related to responses to the threat of terrorism, risk communication, and Americans' appraisals of national security policies and institutions. He directed a grant from the National Science Foundation to evaluate psychological measures for detecting deception and for improving national security evaluations, which was part of a broader effort intended to guide Congressional priorities for future research. Dr. Breckenridge was the Principal Investigator on a Medical Response Corps grant funded by the Department of Health and Human Services to develop an evidenced-based psychological of early response to acts of terror. Along with nineteen other academics and twenty Government personnel, Dr. Breckenridge participated in the Summer Hard Problem Program (SHARP) sponsored by the Office of the Director of National Intelligence. In a classified setting, SHARP explored implications of factors that cause individuals or communities to coalesce into terrorist movements.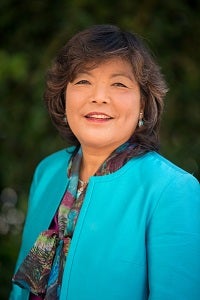 June Klein
VP for Business Affairs and CFO
Dr. June Rumiko Klein has held executive leadership positions in higher education and high tech for the past two decades. As VP for Business Affairs and CFO at Palo Alto University for the past 16 years, Dr. Klein oversees the Business Office, IT/ERP/Website, Human Resources, Facilities, Research and Grants Management. Dr. Klein was awarded the CFO of the Year Award - Non Profit category by the Silicon Valley Business Journal in December 2015, and the CFO of the Year Award – Non-Profit category from Financial Executives International – Silicon Valley, in February 2017, for her work at Palo Alto University.

Dr. Klein earned her Bachelor of Arts in Business Economics from the University of California, Santa Barbara, a Master of Business Administration from the University of California, Berkeley, Haas School of Business with an emphasis in the management of technology, and is an active CPA in the State of California. Dr. Klein completed her doctorate in Educational Leadership and Change with an emphasis in Higher Education Administration at the Fielding Graduate University in 2010. Her dissertation was titled "Cultural Intelligence of Students in an Undergraduate Multicultural Studies Course", and she is passionate about diversity and multi-cultural and multi-faith dialogue.

Dr. Klein has been very involved in local community service in leadership positions for almost three decades, serving on both the YMCA and Kiwanis boards in Palo Alto, as well as participating in the Project Safety Net task force on suicide prevention, and in 2017 was appointed to the Santa Clara County Behavioral Health Board and now serves as 2nd Vice Chair. Dr. Klein also serves on the board of Financial Executives International Silicon Valley as 1st VP and President-Elect, and the steering committee for the Bay Area Business Officers Group.
Patricia Zapf
Vice President for Continuing and Professional Studies
Patricia A. Zapf, Ph.D. is Vice President for Continuing & Professional Studies at Palo Alto University (PAU). Prior to coming to PAU she was a professor of psychology at John Jay College of Criminal Justice, City University of New York (CUNY) for 16 years, during which time she was instrumental in the development of a new doctoral program in clinical psychology with an emphasis in forensic psychology and served as the program's first Director of Clinical Training. Prior to her time at CUNY, she was on the psychology and law faculty at the University of Alabama. In 2009, Dr. Zapf founded CONCEPT Professional Training with the mission of elevating the level of practice in psychology and related professions. In 2018, Dr. Zapf brought CONCEPT Professional Training to Palo Alto University to further its mission of continuing and professional studies in partnership with Palo Alto University.

Dr. Zapf is a past President of the American Psychology-Law Society (AP-LS; Division 41 of the American Psychological Association). In 2006, in recognition of her outstanding contributions to the science and profession of forensic psychology, she was named a Fellow of the American Psychological Association (APA) and a Distinguished Member of the American Psychology-Law Society (AP-LS). She has served on the board of directors for the International Association of Forensic Mental Health Services, as an associate editor for Law and Human Behavior and as editor of the American Psychology-Law Society book series, as well as the International Perspectives on Forensic Mental Health book series.
Thom Shepard
Director of Student Services
Thom Shepard brings over 20 years of experience to his role as Palo Alto University's Director of Student Services. He is responsible for all non-academic needs of the university's students, including student activities, international students, special accommodations and financial aid. He also serves as the Title IX coordinator for the campus.
Prior to joining PAU,
Thom
was Dean of Students at Foothill College. His experience has also included responsibility for student housing and residential life, student leadership development and student conduct management.
Thom
received an M.S. in Education in Higher Education at Abilene Christian University. He completed his undergraduate degree at Cazenovia College.
Thom
hails from upstate New York and spent time in Charlotte, North Carolina before moving to the Bay Area. When not working, he may be found on a tennis or volleyball court or rooting for the San Francisco Giants and the Carolina Panthers.
Risa Dickson
Interim Vice President for the Office of Academic Affairs
Dr. Risa Dickson currently serves as Interim Vice President for the Office of Academic Affairs (OAA) at Palo Alto University (PAU). While at PAU, she is providing leadership as the university shifts to an academic department structure, and professional development for the inaugural department chairs. A few of her current goals at PAU involve: creating organizational structures including the creation of department level roles and role differentiation, developing academic affairs policies and practices, restructuring PAU Admissions along with an enrollment management plan grounded in PAU enrollment history and national/regional patterns and trends, and creating a transparent and sustainable OAA budget.
Prior to PAU, Dr. Dickson served as Vice President for Academic Policy and Planning for the 10 campus University of Hawaiʻi System. As chief academic officer, she set the academic vision for the system, served as academic affairs liaison to the University of Hawaiʻi Board of Regents, and regularly testified before the Hawaiʻi State Legislature on proposed legislation related to higher education. Areas for which she had direct responsibility included Academic Planning and Policy, Student Affairs, P-20 Educational Partnerships, Institutional Research and Analysis, and International Education and Strategic Initiatives across the ten campuses. Academic labor relations, state legislative matters related to academic areas of higher education, and policies regarding data sharing and governance in the system were also under her leadership. Dickson also served 24 years as faculty at California State University, San Bernardino, (CSUSB) holding leadership positions at every level of the institution from chair of the Department of Communication Studies to executive level central administration. She helped lead the first coordinated enrollment management efforts at CSUSB, and was involved with projects such as strategic planning, policy development, facilities usage and planning, interdisciplinary degree development, regional and disciplinary accreditation, and the development of the institutions first EdD. She spent a year as an American Council on Education Fellow at Pitzer College where she studied student recruitment and retention, fundraising and alumni relations, tuition-based budgeting from at a private college perspective and assisted with both their WASC re-accreditation and institutional strategic planning.
Dr. Dickson is actively involved at the national level with higher education policy and practice and her administrative interests include: organizational transition and restructure, policy and process, enrollment management, and creating collaborative working agreements across departments, institutions and communities. An attachment theorist by training, Dickson has studied attachment across the life span and her current academic interests include the areas of biological foundations of communication behavior, and organizational dynamics. She earned a bachelor's degree in communication theory from California State University, Northridge and a doctorate in the dual topics of interpersonal and organizational communication from the University of Southern California.