About Palo Alto University
Palo Alto University (PAU), a private, non-profit university located in the heart of Northern California's Silicon Valley, is dedicated to addressing pressing and emerging issues in the fields of psychology and counseling to equitably meet the needs of today's diverse communities.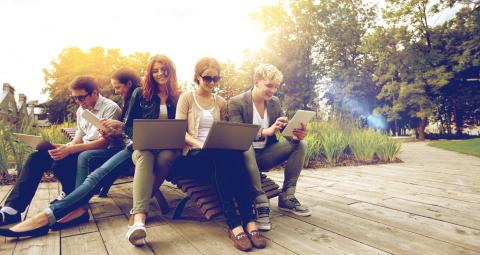 Who We Are
PAU offers undergraduate and graduate programs with online, hybrid and residential options. An engaged faculty, who make significant contributions to their fields and thrive as teachers and mentors, prepare practitioners, researchers and leaders through rigorous educational programs, research and extensive hands-on clinical practice opportunities. When you put all of this together, PAU creates a legacy of confident, competent, and compassionate professionals who are at the forefront of psychology and counseling and make a difference every day in the lives of others.
PAU offers doctorate, master's and bachelor's programs, as well as hands-on clinical training.
PAU in the Community
PAU has many collaborative partnerships with community organizations and institutions, including Stanford School of Medicine, the Department of Veterans Affairs, and other mental health care organizations.
PAU's Gronowski Center teaching clinic delivers low-cost mental health services to the local community while also providing valuable, supervised training to PAU graduate students. In addition, PAU sponsors several academic research centers devoted to child mental health, evidence-based care for LGBTQ clients, excellence in diversity and community care, and internet-based global healthcare.
Academic Programs
Undergraduate Programs
Graduate Programs