Summer Training Institute Offers a Week of Professional Training in Forensic Mental Health & More Under Leadership of Patricia Zapf, Ph.D.
Monday, May 20, 2019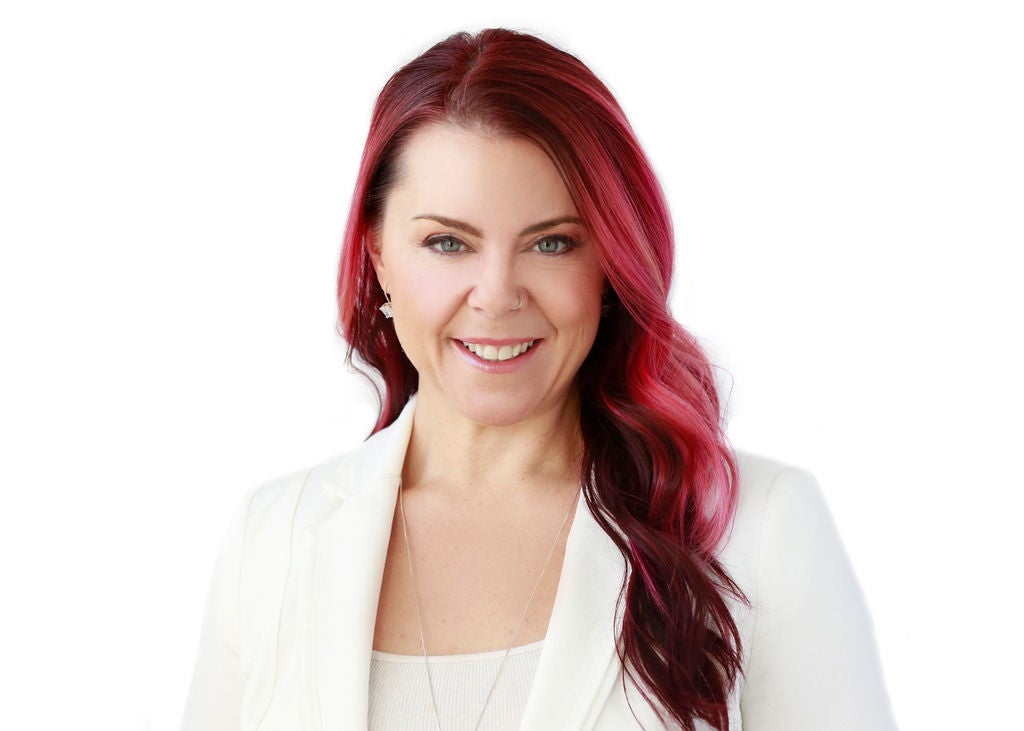 Dr. Zapf is Vice President for Continuing and Professional Studies at Palo Alto University and Founder of Concept Professional Training

Register Now for Summer Training Institute
Patricia Zapf, Ph.D., Palo Alto University's new Vice President of Continuing and Professional Studies has had her day in court, so to speak. As a forensic psychologist she is well-known for her work evaluating competency and insanity as it relates to standing trial. It was in the courtroom working with other evaluators that she discovered significant deficiencies in their forensic assessments. Additional research conducted with graduate students revealed the gap in training evaluators was even larger and that few professional resources were available. It was then that the proverbial light bulb went on and Concept Professional Training was born in 2009.

"I have reviewed more than 1,000 forensic evaluation reports. I saw a number of deficiencies in written reports reflecting poorly conducted evaluations by clinical psychologists, few of whom are trained in forensics," said Dr. Zapf. "I established Concept to provide psychologists with the same quality training that my doctoral students receive to enable them to elevate their practice."

Fast forward to 2018 and Concept Professional Training was acquired by Palo Alto University. Next month, Concept @ Palo Alto University will present the
2019 Summer Training Institute
(STI), June 17-21. The Institute offers five days of workshops for forensic mental health professionals, law enforcement and correctional professionals, forensic evaluators, and those wishing to add to their clinical practice. Workshops will be held in Los Altos, California, and continuing education credits are provided.
People from some 50 countries will participate in person, or for the first time, virtually via Zoom.

Workshops will be presented by internationally recognized experts: Drs. Stephen Hart, Brianne Layden, David Martindale, Martin Sellbom, Jaime Brower, Yotam Heineberg, and Philip Trompetter. Instructors rely on evidence-based best practices and relevant research outcomes to form the basis for the training and then highlight the clinical applications of the research evidence.

By joining forces with Palo Alto University, Concept is expanding its professional training options beyond forensic psychology. In addition to the Summer Training Institute, Concept at PAU aims to be the premier provider of online post-graduate training for mental health practitioners throughout their careers, locally and around the world. Future efforts will include the expansion of course offerings, the addition of certificate programs, and delivery of training for local, state, and federal agencies, as well as international growth.

"By combining the strengths of Concept Professional Training with the infrastructure, faculty expertise and academic leadership of Palo Alto University, we are uniquely positioned to be at the forefront of online and in-person professional training that is presented by the best in the field," said Dr. Zapf.

Summer Training Institute Workshops
Allegations of Alienation or Child Sexual Abuse in Custody Evaluations, presented by Dr. David Martindale, June 17, 2019

Assessment of Psychopathy via the CAPP and Clinical Assessment Instruments, presented by Dr. Martin Sellbom, June 17, 2019

Risk Management for Custody Evaluators and Court Involved Therapists, presented by Dr. David Martindale, June 18, 2019

Using the MMPI-2-RF in Public Safety Personnel Evaluations, Presented by Dr. Martin Sellbom, June 18, 2019

Introduction to Compassion Focused Therapy (CFT), Presented by Dr. Yotam Heineberg, June 19, 2019

Assessing & Managing Risk for Self-Directed Violence (Suicide), Presented by Dr. Brianne Layden, June 19, 2019

Diversity Issues in Violence Risk Assessment and Management, Presented by Dr. Stephen Hart, June 20, 2019

Working with First Responders: What Every Clinician Needs to Know, Presented by Dr. Jaime Brower, June 20, 2019

Mental Disorder and Violence Risk, Presented by Dr. Stephen Hart, June 21, 2019

Introduction to Police Psychology, Presented by Dr. Philip Trompetter and Dr. Jaime Brower, June 21, 2019