PAU's Center for the Study and Treatment of Anxious Youth (CSTAY) Recognized by Association for Behavioral and Cognitive Therapies
Thursday, January 31, 2019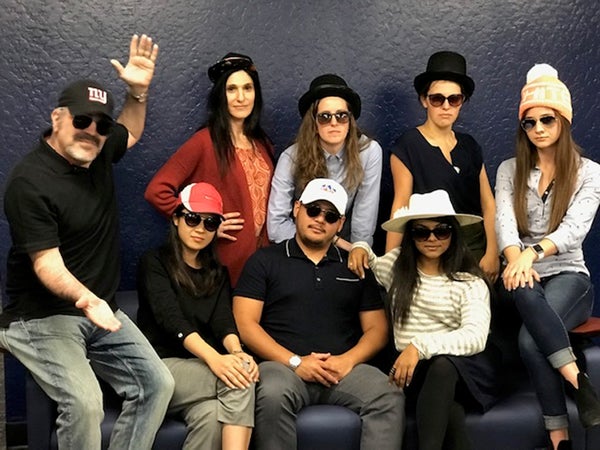 PAU's Center for the Study and Treatment of Anxious Youth (CSTAY) has been recognized as a 'Featured Lab' by the Association for Behavioral and Cognitive Therapies (ABCT). A clinically focused research group, CSTAY emphasizes training in evidence-based practices such as CBT, and training clinicians locally, nationally, and internationally in CBT. It also emphasizes the evaluation of the effectiveness of these training workshops/consultation. CSTAY's focus is on contemporary practice and policy issues such as integrated physical and behavioral health in primary and specialty care settings. It provides pro bono services to community members.
"We are humbled to be included in the "short list" of ABCT Featured Labs along with leading scholars from prestigious institutions around the country," said Robert D. Friedberg, Ph.D., ABPP, Palo Alto University professor and CSTAY director. "It is a huge honor to be included with labs that are pioneers in the diverse research and clinical domains, including obesity treatment, alcohol or substance use and PTSD, anxiety, cognition, and treatment, clinical training, and work with maltreated youth."
PAU students benefit from participating in CSTAY. Postdoctoral student Cameron Mosley says that CSTAY has shaped her professional identify as a child-focused health service psychologist. "Dr. Friedberg's passion shaped and influenced who I am today as a researcher, clinician, and professional," she said. "CSTAY's commitment to providing relevant, evidence-based treatment to children and families and exploring the role of psychologists in integrated care produce young professionals with a very modern skill set."
The Featured Lab is a relatively new initiative intended to showcase students doing research under a respected and acknowledged researcher, according to Mary Jane Eimer, executive director of ABCT. "We want undergraduates or students applying to graduate school to see their peers conducting research when visiting our website," she said. "ABCT is proud of Dr. Friedberg and the work CSTAY does through its research and in training the next generation of psychologists."
In addition to leading CSTAY, Dr. Friedberg heads the Child and Family Emphasis focus at PAU. He is a board-certified diplomat in CBT and a founding fellow of the Academy of Cognitive Therapy. Dr. Friedberg is a fellow of the American Psychological Association (clinical child psychology) and the ABCT.
More about Dr. Friedberg, Ph.D., ABPP (https://www.paloaltou.edu/faculty/robert-friedberg)
More about CSTAY (https://www.paloaltou.edu/improving-lives/research-centers/center-study-and-treatment-anxious-youth)
ABCT webpage featuring CSTAY (http://www.abct.org/Resources/?m=mResources&fa=Featured_Lab)