Palo Alto University Professors Recognized as Fellows at Annual AAAS Fellows Forum
Tuesday, February 21, 2017
To learn more about Dr. Munoz's election as a Fellow, click
here
.
Dr. Munoz was joined by
Dr. Allen Calvin
, Palo Alto University President Emeritus, at the AAAS luncheon that recognized all of the newly elected
Fellows
. Dr. Calvin was also individually recognized at the end of the ceremony for his service as a Fellow since 1959.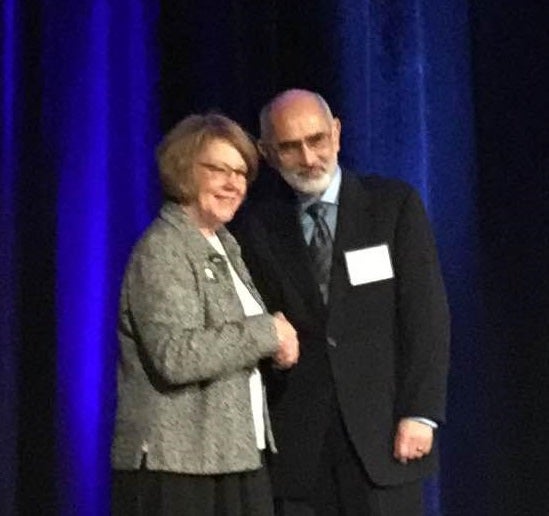 Dr. Ricardo Munoz on stage at the American Association for the Advancement of Sciences (AAAS)
annual meeting on Saturday, February 18, 2017 in Boston, MA.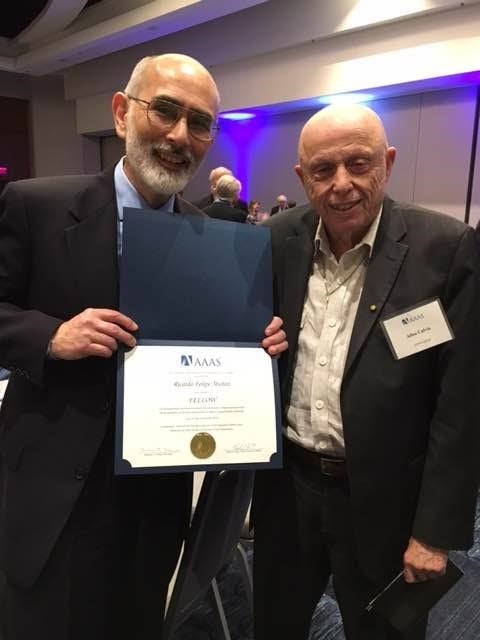 Dr. Ricardo Munoz and Dr. Allen Calvin, both AAAS Fellows, in Boston for the annual