PAU Professors Address Women's Mental Health in Groundbreaking Course "Counseling Womxn" (News, Faculty Spotlight)
  In honor of International Women's Day on March 8th, we are highlighting a new course in the
counseling department
: Counseling Womxn. This 11-week elective is co-taught by
Megan Speciale, PhD
, whose clinical background is in LGBTQIA issues and sexual wellness, and
Margaret Lamar, PhD
, whose clinical experience is in motherhood. Given their different backgrounds, Speciale and Lamar took an intersectional approach while developing this class, looking at women's mental health concerns from many different perspectives.    Additionally, the term "womxn" (pronounced "wo-min-x") is used in the title because the course not only covers women's mental health in a general sense but delves deeper into the mental health concerns of cisgender, transgender, and nonbinary folks with an inner connection to womanhood across the experiences of race and culture. By replacing the "e" with an "x", the term "womxn" is no longer defined in relation to men; therefore, it reclaims womanhood as an independent and complete identity, inclusive of all the intersecting identities that women possess.   "We chose to use the term 'womxn' in the title to intentionally signal to students that this class includes conversations about the diverse ways in which womanhood is experienced across cultures, gender identities and expressions, and other salient identities," says Lamar.   "The course is unique in its focus on the intersectional experiences of what it means to be a woman," says Speciale. "Each week of the course focuses on a different slice of womanhood—BIPOC women, LGBTQIA women, women with disabilities, women facing chronic illness, and a host of others."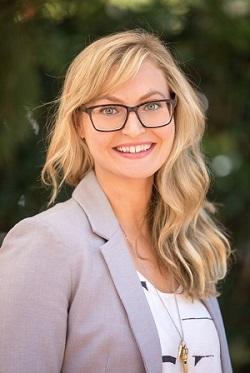 What is the Course About?
  The key learning objective of the course is to understand the mental health issues of womxn considering the neurobiological, physiological, psychological, social, cultural, and political factors that contribute to womxn's overall well-being. Other factors that are discussed in the course are lifespan development, relationships, sexuality, intimacy, parental health, physiological changes throughout the lifespan, illness, body image, social media impact, eating disorders, and career development.   Students are also taught evidence-based treatment practices in working with womxn of diverse backgrounds, such as conducting gender-conscious clinical assessments, treatment planning, and diagnosing.    "This is also a skills-based class, and there are several opportunities throughout the course to dive into case studies and have the students practice their skills enacting gender-conscious clinical assessment," says Speciale. "We also have critical discussions critiquing how the fields of medicine, psychology, and counseling have historically conceptualized and treated women's mental health issues. We then brainstorm ways to redesign these treatments to better serve womxn with intersecting identities."    "It's a fun syllabus. We present many different styles of learning, knowing, and seeing," says Lamar. "The syllabus doesn't feel super academic. We want students to engage with podcasts, books, magazine articles, music, and poetry. All the different ways that womxn engage with the world, we want to do that in our class."  
Key Assignments
Class assignments are designed to prepare students to support and advocate for clients who have faced marginalization, sexism, transmisogyny, misogynoir, ageism, ableism, and other forms of discrimination. One of the primary assignments is a poster presentation, where students choose the topic they are most interested in related to womxn's health and present it to the group.    Another assignment is to create an intake form they could potentially use with womxn in a clinical setting after graduation. This assignment prompts students to think about what they would like to know from a womxn client. This intake form may look different from those they are currently using in their internships.    The most reflective assignment of the course is the gender collage. Here, students create a collage of images, music, movies, books, podcasts, videos, and other media representing the development of their gender identity, including spoken and unspoken messages that influenced their understanding of what it means to be a gendered person.    "Our classes are made up of students of all genders, so this isn't just focused on women's identity development, rather it's about gender identity development," says Speciale. "The gender collage assignment provides the opportunity for our students to look at how they've constructed their gender throughout their lives. Was there a critical incident, or were there messages that influenced them in becoming the gender they resonate with? This assignment strengthens the connection of the material with their own personal experiences."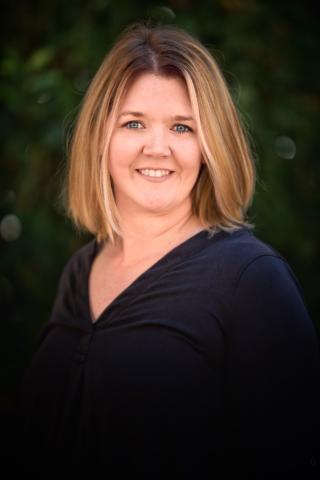 Continually Evolving and Staying Current
  Given that the topic of womxn's mental health is continually evolving, Lamar and Speciale have devised ways to keep the content current.    First, students continually update a community resource list related to womxn's mental health. Students are instructed to find information, resources, and referrals focused on womxn's mental health and drop them into a vast repository that all students can take with them as they transition into clinical work.    "It's a class that keeps us on our toes," says Lamar. "We are continually updating our readings and resources so that students are exposed to the most recent experts and discussions on womxn in the world."    A second way Lamar and Speciale keep the course current is by inviting guest lecturers who are experts in their field every week. This way, students are exposed to a wide variety of voices, experiences, research, and subject matter.   "Teaching this course is a blast. I feel like I'm a student every time we teach, especially when the guest lecturers present," says Speciale. "This class is an invaluable learning experience for us all, and we hope to continue evolving it as we continue our own learning of womxn's issues."    A PAU student currently taking the Counseling Womxn course, Bryn Dawson, appreciates how this course addresses the intersectional lens around womxn's issues and believes the class will make her a better counselor.   "The counselor that I envision being is one who holds awareness of the complexity within my clients' identity," says Dawson. "This class embodies a thoughtful, self-reflective, and exploratory approach to the experiences of womxn. This spirit of interest and curiosity will serve me well in my counseling career."