Seeking Future Leaders and Innovators in Counseling
Master of Arts Degree in Counseling
Put Your Passion for Helping Others to Work
Rigorous standards. Diverse community. Flexible learning. Unique opportunities.
If you are ready to prepare for your helping career, expand your employment options or retool your career path, the Master of Arts in Counseling program at Palo Alto University is the place to start.
You can earn your degree from a fully accredited, world-renowned university in just two years – on campus or in a hybrid format.
MA in Counseling Admissions Deadline
Spring Start: March 5, 2023
Apply on Psycas
Accept Only the Highest Standards in Counseling
PAU is a diverse and dynamic community dedicated to developing highly effective licensed mental health counselors, future leaders, and innovators in the counseling profession. We strive to reduce human suffering by promoting mental health, wellness, social justice, education, and vocational well-being.
Our program's mission is to prepare you for licensure as a Marriage and Family Therapist, Professional Clinical Counselor, or both, depending on your area of emphasis and your home state.
We are committed to five core values:
Creating and nurturing a diverse and inclusive learning community for all students, faculty, and staff.
Providing excellent education and clinical supervision for students.
Promoting healing and empowerment by addressing social privilege and oppression.
Generating knowledge through research and scholarship of the highest level.
Providing services to the local, national, and international community informed by science and scholarship.
Training in the MA in Counseling program at PAU focuses on ten key outcomes, including: professional identity and ethical practice, social justice and cultural diversity, human growth and development, counseling and systemic practice, career development, leadership, and more.
Fully Accredited Training
PAU's CACREP-accredited programs and faculty training meet or exceed quality standards, reflecting our commitment to providing the highest level of care for all students. Palo Alto University was most recently accredited in January 2017 and received the maximum of eight (8) years CACREP accreditation.
Learn More
CACREP Accreditation
What is CACREP?
What are the benefits of being CACREP accredited?
PAU CACREP Accredited Counseling Program Details
State Authorizations
Student's Responsibility
Admissions & Application Deadline
Tuition & Costs
Curriculum
Fieldwork
Multicultural and Multidimensional Learning
Our unique multicultural focus emphasizes culture, social justice, and families. Faculty, instructors, and staff prepare you to serve individuals, families, and communities of different backgrounds with widely different needs.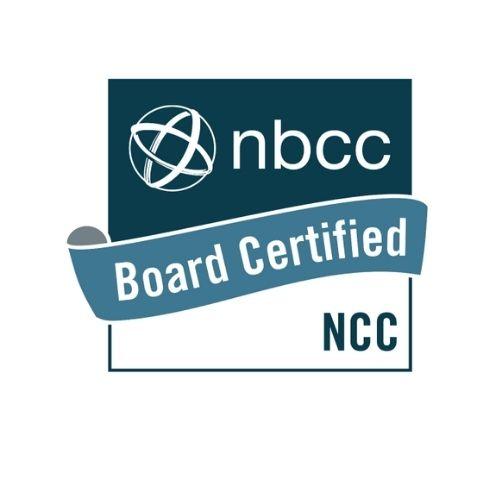 Explore More
Board Certification Exams
When you graduate from PAU's MA program, you will be eligible – and more than prepared – to get board-certified in professional counseling.
Learn More
Academic Requirements
Get all the details about how the MA in Counseling program works, including academic advising, degree requirements, learning outcomes, and more.
View Program Details
Annual Report Data
Each year, the PAU counseling faculty participates in a thorough strategic review of our curriculum, processes, student learning, and student and program outcomes.
As required by CACREP, the Department of Counseling publishes an annual data report on its website and shares the posting of this data with students, faculty, site-supervisors, alumni, and university leadership.
2019-2020 Annual Data Report
The Department of Counseling (MCFC and CMHC tracks) has developed and implemented a comprehensive assessment plan that guides both student-level and program-level assessment. As required by the Council for Accreditation of Counseling and Related Educational Programs (CACREP), the counseling faculty participate in an annual review of curriculum, processes, student learning, and student and program outcomes through a systematic process of evaluation and assessment.
In June 2020 the Palo Alto University Counseling faculty reviewed the research findings on students, graduates, and clinical supervisors and employers of our students and graduates. The period of examination is from September 2019 through June 2020.
As required by CACREP, the Department of Counseling publishes an annual data report on its website and shares the posting of this data with students, faculty, site-supervisors, alumni, and university leadership. The 2019-2020 report is posted here.
In addition, the Department of Counseling collects and posts each year outcome data as required by CACREP to include student graduation rates, completion rates, employment data, and licensure pass rates on credentialing exams. This data for 2019 - 2020 is found in the CMHC Outcomes Report and the MCFC Outcomes Report.
Frequently Asked Questions
Enrolling in a Master's program is a significant life choice – Palo Alto University faculty and staff will answer all your questions before you apply and after you are accepted.
What are the tuition and fees?
Palo Alto University's Tuition Stabilization Plan guarantees that students pay the same tuition and fees each year they are enrolled with no tuition rate increases.
For students enrolled during the 2020-2021 academic year total tuition and fees for the full 93-unit program is $53,940*. This is based on:
Tuition charged at $544 per unit
Fees charged at $36 per unit
*Students who take additional units of practicum in order to meet the program fieldwork requirement are billed for additional units at the same per unit rate.
In addition to tuition and fees, students are responsible for textbooks, online computer equipment, parking passes and American Counseling Association Student Membership fees. They also are responsible for their travel expenses to the one-week residency, if applicable.
Is a psychology Bachelor's degree required to apply?
No. For students whose undergraduate major was not psychology, four additional courses are strongly recommended: developmental psychology, physiological or biological psychology, personality or abnormal psychology, and statistics. These classes can be taken at a community college or state university extension. However, these are not required for admission to the MA in Counseling program.
Does PAU accept transfer units taken at another university?
Yes. If the classes are similar to courses offered in the PAU program, the student can request to transfer up to 15 units of prior graduate work. Prior coursework cannot be more than 5 years old. Transfer coursework is evaluated on a case-by-case basis. Students must submit a course description and supporting documentation (e.g. a comprehensive syllabus) for each transfer course. A Palo Alto University faculty member then reviews the documentation, and either accepts or rejects the course for transfer credit.
Are there fellowships available?
PAU fellowships are not available at the Master's level. However, financial aid is available in the form of student loans. Students can apply for aid through the Palo Alto University Financial Aid Office to see what aid they are eligible for.
Can students maintain employment while enrolled in this program?
During the first year of the program most students can maintain full-time employment during the day, and study in the evenings and on weekends. During the second year (on-campus format) or third year (online format) when students complete their clinical fieldwork, students are typically at their fieldwork site 20-25 hours per week or more. Students should be aware that evening and weekend practicum placements are extremely hard to find. Most students will need to adjust their schedules during the clinical training year in order to spend at least two to three full days during the normal workweek to complete their clinical fieldwork training.
When are application deadlines?
The MA in Counseling program admits students on a rolling basis. Applications are reviewed and admissions interviews are scheduled as soon as all application materials are received. Applicants are typically notified of their admission decision within a few weeks after their interview. The deadlines listed below are final deadlines, but applicants are encouraged to apply early for early consideration. Although applications will be accepted until the posted deadlines, space in the program may fill up before then. Applicants are encouraged to apply early to ensure space is still available.
Spring (April 2021 Start)
March 5, 2021: Regular Deadline
Fall (September 2021 Start)
July 26, 2021: Regular Deadline
Do online formats take place entirely online?
The distance learning online format includes two residential training experiences that require all students to attend residencies at PAU campus locations. Students outside California (U.S. and International) can fulfill practicum/fieldwork requirements in their home city, state or country.
How much of the on-campus format is online?
The PAU residential hybrid on-campus option is a blended format that requires students to attend approximately two-thirds of classes on campus and one third online. Taking two courses per quarter on campus and one course per quarter online enables students to take three classes per quarter. Classes take place on Mondays, Tuesdays, Wednesdays, and Thursdays, in addition to occasional Friday and weekend workshops.
I'm an F-1 student, can I apply to a PAU Masters program?
F-1 International students who plan to be in their home country while being enrolled in an online PAU Master's program are eligible to apply. International students currently living in the U.S. in F-1 status and those interested in becoming F-1 international students for studying in the U.S. are not currently able to apply to PAU Master's Programs. PAU has a pending application on file with U.S. immigration/DHS, that if/when it is approved, will allow F-1s to apply. Please contact your PAU admissions staff for updates on this issue.
What types of practicum placements are available?
Palo Alto University works with students to find practicum/internship placements that match their specific interests. For students in the residential hybrid format of the program, PAU works with a wide variety of mental health agencies in San Mateo, Santa Clara, San Francisco, Alameda, Santa Cruz, and Monterey counties, where students have been placed in school districts, teen counseling centers, adult psychological service agencies, aging senior counseling centers, and with organizations such as the Salvation Army and the YMCA.
For students living outside of the San Francisco Bay Area, the program faculty and staff work with students to find individual practicum/internship sites near their home communities.
What can I do after I graduate?
Graduates who choose to pursue licensure must work as a registered intern and accumulate a specified number of hours or supervised work experience before taking their licensing examinations.
California MFT Licensure requires a minimum of two years (104 weeks) as a registered intern and a total of 3,000 hours of supervised work experience.
California LPCC licensure requires a minimum of two years (104 weeks) as a registered intern and a total of 3,000 hours of supervised work experience.
Pre-licensure experience requirements vary from state to state. To find information on state boards and requirements, visit the AASCB website.
Graduates of the program initially register as post-master's interns (or associates) in their state, and then work under the supervision of another licensed professional in a variety of practice settings in order to accrue the necessary hours to be eligible to sit for licensure exams.
After achieving licensure, graduates can work independently in their own private practice, assume wider responsibilities in a group practice, or provide leadership as a licensed practitioner in a mental health-related agency.
Students who defer intern registration and licensure may seek teaching, advising, or administrative positions in an educational setting, or continue their education at the doctoral level.
Will I have an advisor?
Yes. Students are assigned a faculty advisor upon entering the program.
What do the elective requirements for the CMHC emphasis entail?
The CMHC emphasis has two elective courses as part of the program of study. Students can select from a list of approved electives to fulfill this requirement. Please note that if you take the Introduction to Play Therapy course as one of your electives, there is an additional residential requirement.
MA in Counseling FAQ
Program and Student Learning Outcomes
Outcome 1 - Professional identity and ethical practice. Graduates will have developed a professional identity as a counselor in alignment with ethical and legal standards of practice as well as the dispositions related to effective practice including integrity, sensitivity, flexibility, insight, compassion, and personal presence. (2.F.1.i, 2.F.1.k.)


Outcome 2 - Social justice and cultural diversity. Graduates will have developed an understanding of various cultures and the implications of diversity for social justice and advocacy. Graduates will have demonstrated insights into the social and psychological implications of socioeconomic position and how power, privilege, and oppression can affect an individual's mental health and recovery. (2.F.2.c, 2.F.2.e, 2.F.2.h)


Outcome 3 - Human growth and development. Graduates will have incorporated the theories and principles of optimal lifespan development towards promoting resilience and wellness across the lifespan. (2.F.3.a, 2.F.3.i.)


Outcome 4 - Career development. Graduates will have demonstrated the ability to advocate for clients' diverse career needs and educational development using theories and models of career development (2.F.4.a., 2.F.4.g.)


Outcome 5 - Counseling and systemic practice. Graduates will have applied theories and models of counseling through essential interviewing, counseling, and case conceptualization skills and will have integrated a systems approach to conceptualizing client development, presenting issues, and counseling strategies and approaches. (2.F.5.a, 2.F.5.b, 2.F.5.g)


Outcome 6 - Group counseling and effective leadership. Graduates will have incorporated theoretical foundations of group work to become a group process facilitator and a positive force in achieving high levels of participation, cooperation and cohesion in group counseling settings. (2.F.6.a, 2.F.6.b)


Outcome 7 - Assessment and testing. Graduates will have acquired, refined, and demonstrated appropriate ability to assess client issues for diagnosis and treatment planning. (2.F.7.b, 2.F.7.e)


Outcome 8 - Research and program evaluation. Graduates will have demonstrated the ability to critique research in order to incorporate evidence-based counseling practices in a variety of settings. (2.F.8.a, 2.F.8.b)


Outcome 9 (MFC track only) - Professional practice. Graduates will have acquired, refined, and demonstrated appropriate knowledge, skills, and dispositions to effectively work with couples, families, and other systems in a variety of settings. (5.F.1.f, 5.F.2.a, 5.F.3.c)


Outcome 10 (CMHC track only) - Professional practice. Graduates will have acquired, refined, and demonstrated appropriate knowledge, skills, and dispositions to effectively assess, diagnose, and treat clients in a variety of settings. (5.C.1.e, 5.C.2.d, 5.C.3.b)
Ready to Take the Next Steps?