Jessica Simonetti, Ph.D., Receives Murray Tondow Outstanding Dissertation Award
Monday, October 21, 2019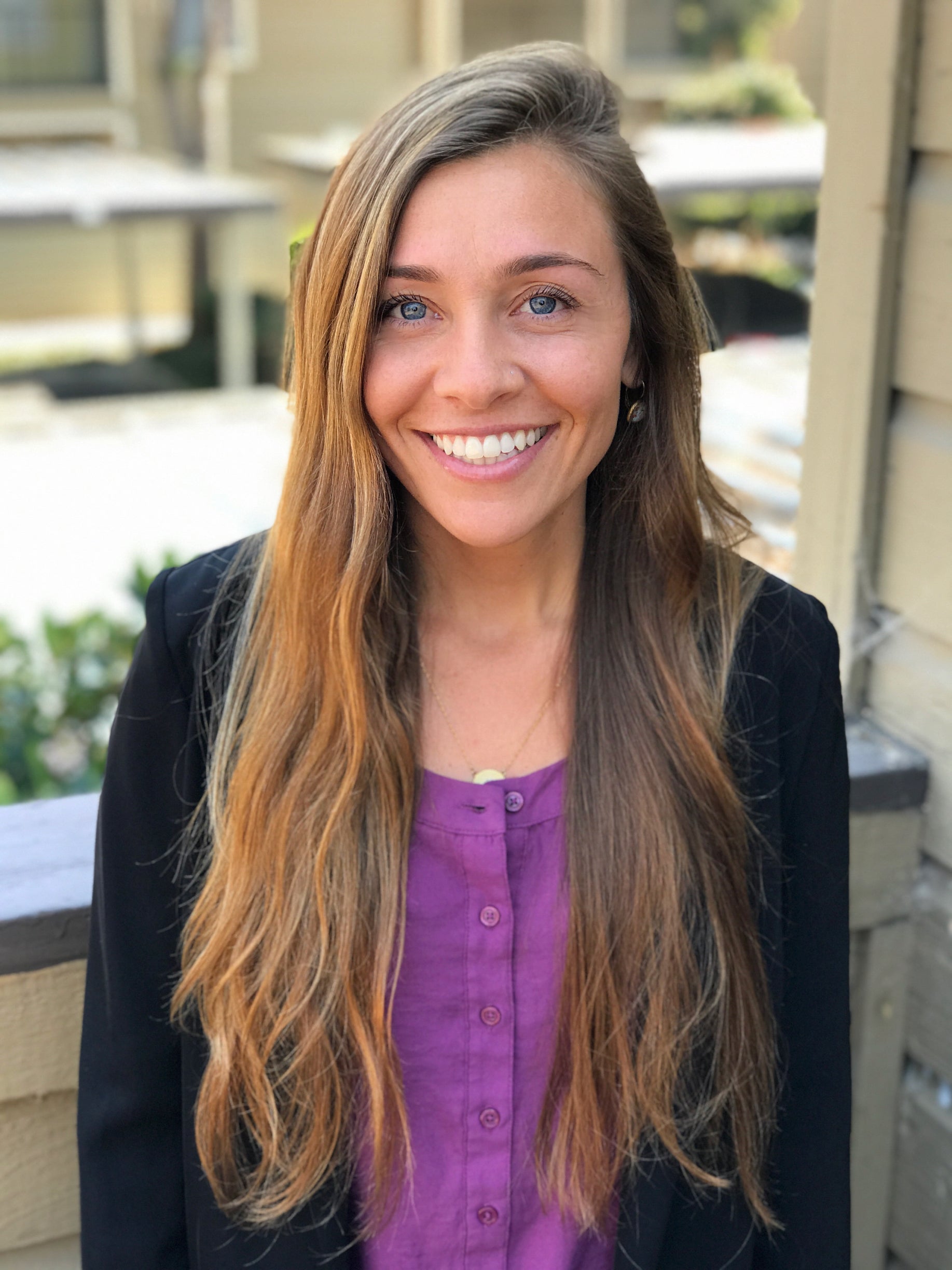 PAU Ph.D. graduate Jessica Simonetti received the prestigious Murray Tondow Outstanding Dissertation Award at the 2019 commencement ceremony for her dissertation, Compassion Cultivation Training among Gender and Sexual Minorities.
"When I first learned about PAU, I was thrilled that it offered both the mindfulness and meditation and LGBTQ areas of emphasis. My personal mindfulness practice inspired me to pursue a doctoral degree. This also allowed me to bridge my early-20s advocacy efforts for human rights and gender equality with academic purpose," said Simonetti." My dissertation represents my graduate work integrating both of my passions: mindfulness/compassion work and LGBTQ psychology," she explained.
While at PAU, Simonetti specialized in both the Meditation and Psychology and LGBTQ Psychology Areas of Emphasis. She served as President of Psychological Association for Gender Expression and Sexuality (PAGES), Secretary of the Student Council (STUCO), and was a board member of The Wellness Initiative for Therapists at PAU.
She completed clinical practica at the Gronowski Center's Sexual and Gender Identities Clinic and the Community Health Awareness Council. Simonetti also served the Veteran population during her practicum at the Palo Alto VA Women's Counseling Center and during her full-time, year-long internship at the Long Beach VA.
In addition to her academic and leadership roles, she said, "the highlights of my PAU experiences are centered in the valuable relationships I built there. My classmates turned into some of my dearest friends. In fact, I recently married a woman I met at PAU, and 14 PAU grads celebrated this special day with us. It's these moments that I cherish the most: the interlace of human connection, friendship, and love."
Kimberly Balsam, Ph.D., Chair of the Department of Psychology, Director of the LGBTQ Area of Emphasis, and Simonetti's dissertation chair, said, "Jessie's dissertation is one of the most ambitious and challenging projects to come out of my lab to date. Her beautifully written and meticulously documented dissertation represents a significant advance to the state of the literature on GSM [gender and sexual orientation minority] health. Although a wealth of research documents the harmful effects of minority stress on GSM, this is one of the first randomized trials of a psychosocial approach to address these effects and promote well-being in this marginalized populations. It was a great honor to work with such a talented and dedicated student on such a meaningful project."
In September, Simonetti began her postdoctoral training fellowship at the West Los Angeles VA in an integrative health position focusing on evidenced-based mindfulness and compassion interventions such as Mindfulness Based Stress Reduction and Mindful Self Compassion. She plans to teach a newly developed evidenced-based compassion protocol called Compassion Cultivation Training.
"Though mind-body practices have been utilized for centuries by various cultures across the world, the western medical model is only beginning to grasp the tapestry of its potency. This is at the heart of my work," Simonetti said, "and I'm absolutely loving it and the contribution it can make for others' intrapersonal and interpersonal relationships. It's application is a fertile platform that helps people open up to the reality of human suffering and pursue its mitigation on a more united and interconnected front."
The Murray Tondow Outstanding Dissertation Award is bestowed upon two doctoral students each year. Tondow was an esteemed professor of psychology at the Pacific Graduate School of Psychology, now Palo Alto University. Brian Kok, Ph.D., also received one of the two Murray Tondow Dissertation Awards for his 2019 dissertation: Military Occupational Specialty (MOS) as a Potential Moderator Between Combat Exposure and PTSD Symptoms: An Examination into Role Expectations and Violations.