PAU Faculty, Student, Alumni Lead APA Division 43 (News, Alumni Spotlight, Faculty Spotlight, Student Spotlight)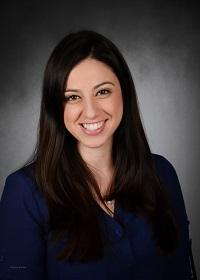 Division 43 of the American Psychological Association (APA) is T
he Society for Couple and Family Psychology
. Four members of the Palo Alto University (PAU) community are in leadership roles in the Division, so we spoke with them about their plans and goals.  
Martha Hernández, PhD
, is the Clinical Supervisor of
La Clínica Latina
, which provides mental health services to the Latino community. She is also President of APA Division 43.   Dr. Hernández always knew she wanted to work with children, but her focus expanded as she gained more clinical experience. "The more experience I gained clinically, the more frustrated I became that, while I was helping the child manage symptoms and behaviors, they were simply going back to an environment and system that wasn't changing with them," she said. "I wanted to be able to create more change and healthier systems within the family, in schools, and in communities. I quickly gravitated towards systemic work and realized that the healthier the caregiver is the more equipped the child is to face adversity."   She sees her role in the Division expanding her clinical work even further. "It aligns with my professional and personal goals of addressing inequitable systems in the community that contribute to poor mental health, and finding ways to decrease health disparities amongst minoritized communities," Hernández said.   Much of her work is with Latine and immigrant populations. Being involved and visible with the Division has given her more opportunities to connect with others interested in similar work and "have a wider audience to promote equity for those underserved," she said.    As President, she has three goals:
"Continue the efforts of creating a certificate program for professionals who do not receive formal coursework in working with couples and families."
"Highlight social justice issues and their impact on mental health, using a systems approach to how we as psychologists and clinicians are equipped to fight for equity."
"Find innovative ways to engage and support students and early career psychologists of ethnic minority communities."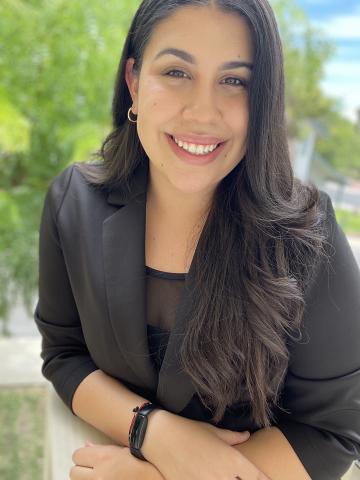 Alondra Serrano is a student in the 
PhD Clinical Psychology program
, as well as the student representative to the Division 43 Board.   This is her first year of involvement with Division 43 and Dr. Hernández nominated her to become the student representative. "I thought this would be an excellent opportunity to learn more about APA divisions, get involved in professional organizations, network, and help other students," Serrano said.   She is a practicum trainee at Ronald McDonald House Charities, a residential facility that hosts families with a chronically or terminally ill child. "My experience at RMH has really allowed me to acknowledge the importance of the family system and how the family unit interacts and influences each person's behavior," she said.   Her career goal is to work with Latine families in processing "mental health issues, stigma, and other systemic barriers like immigration proceedings and immigration trauma," she said. "Given that my goals and current experience involve families and couples primarily, being part of Division 43 has helped emphasize this passion and has allowed me to connect with others who have similar goals."   Serrano's goals for her time in office include providing outreach to other graduate students and "information for students about training opportunities, especially those that target and protect bilingual clinicians, and specific training surrounding working with families and couples and other systemic factors that influence the family structure."
  Renee Gutierrez, PhD, is a graduate of the 
PhD in Clinical Psychology program
. She is also the Division 43 Vice President of Public Interest and Diversity.   Like Alondra Serrano was, Dr. Gutierrez was introduced to the work of the Division by Dr. Hernández. In 2019, Dr. Gutierrez was working in La Clínica Latina at the 
Gronowski Center
. She got more involved with the Division, eventually becoming the student affiliate and a member of the Social Justice Committee of the Immigration Task Force.    "I wanted to get involved in a leadership position in the APA to network as an early career professional and to engage in meaningful work outside of my primary job," Dr. Gutierrez said. "I am always looking for ways to have a broader impact on society."   During her term in office, her goal is to raise awareness of the issues affecting couples and families from marginalized communities. "For example, I will be working on a project to create awareness about the needs of families with adult children in forensic inpatient settings," she said.   Another graduate, Mercedes Palacios, PhD, is Division 43's Membership Chair as well.
What do these members of the PAU community think about leading the division devoted to couples and family psychology?
"As a supervisor at Clínica Latina, I never imagined being able to have such an impact on students that they would want to participate on the Board," Dr. Hernández said. "It is amazing to see them channel all their strengths and wisdom, in a way to promote change. It's exciting to see them at this level and I'm excited for what is to come! I couldn't have asked for a better board."   Alondra Serrano added, "It's great that many PAU students, alumni, and faculty are involved in the division. It helps students like me, who are early in their careers, to have individuals to look up to, especially considering that they have been in my position in the past."   Dr. Gutierrez summarized the thread that emerged in these interviews, "Although all of us are or were affiliated with PAU, we were ultimately bonded together by Dr. Hernández. The relationships we have built are a testament to her integrity as a person and psychologist. She is devoted to helping students, especially those with minoritized identities, thrive in the field of psychology. PAU is lucky to have her."