Positive COVID-19 Case Reporting at PAU
Reporting Positive COVID-19 Test or Confirmed Exposure
Both students and employees are required to report either a positive COVID-19 test and/or an exposure to a confirmed case of COVID-19.  Please report your exposure or positive test to hr@paloaltou.edu. Refer to the attached flow charts based on the Santa Clara County guidelines, if you have COVID-19 symptoms, are exposed and if you test positive.
Employee Mask Requirements if Tested Positive for COVID-19 or Confirmed Exposure to COVID-19
Use of N95 or KN95 masks are required when employees return to work after having COVID-19 until 10 days have passed since the date that COVID-19 symptoms began or, if the person did not have COVID-19 symptoms, from the date of their first positive COVID-19 test, or after a close contact.
Isolation & Returning to Campus
Please refer to Santa Clara County's Guidance on what to do if you're sick, which includes isolation instructions and when to safely return to campus.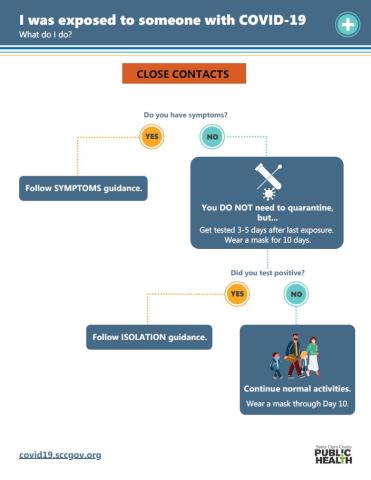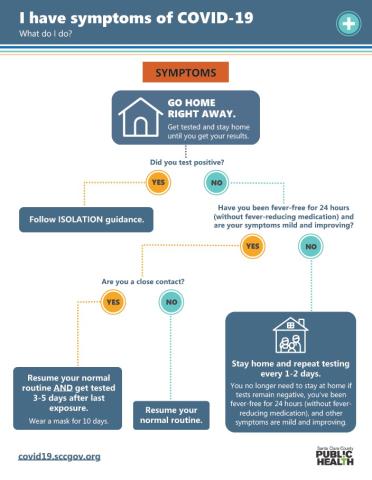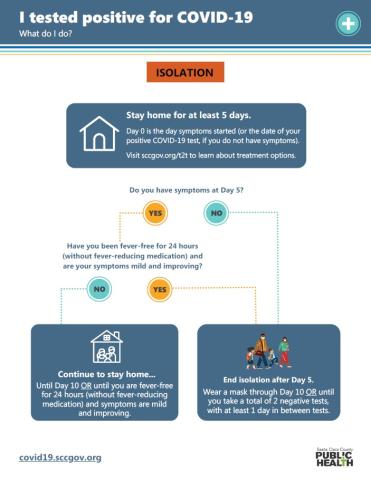 Check out our Health & Safety Guidelines