Q&A with PAU Undergrad Charlotte Wilkie, SPSP 2019 Poster Presenter
Wednesday, April 17, 2019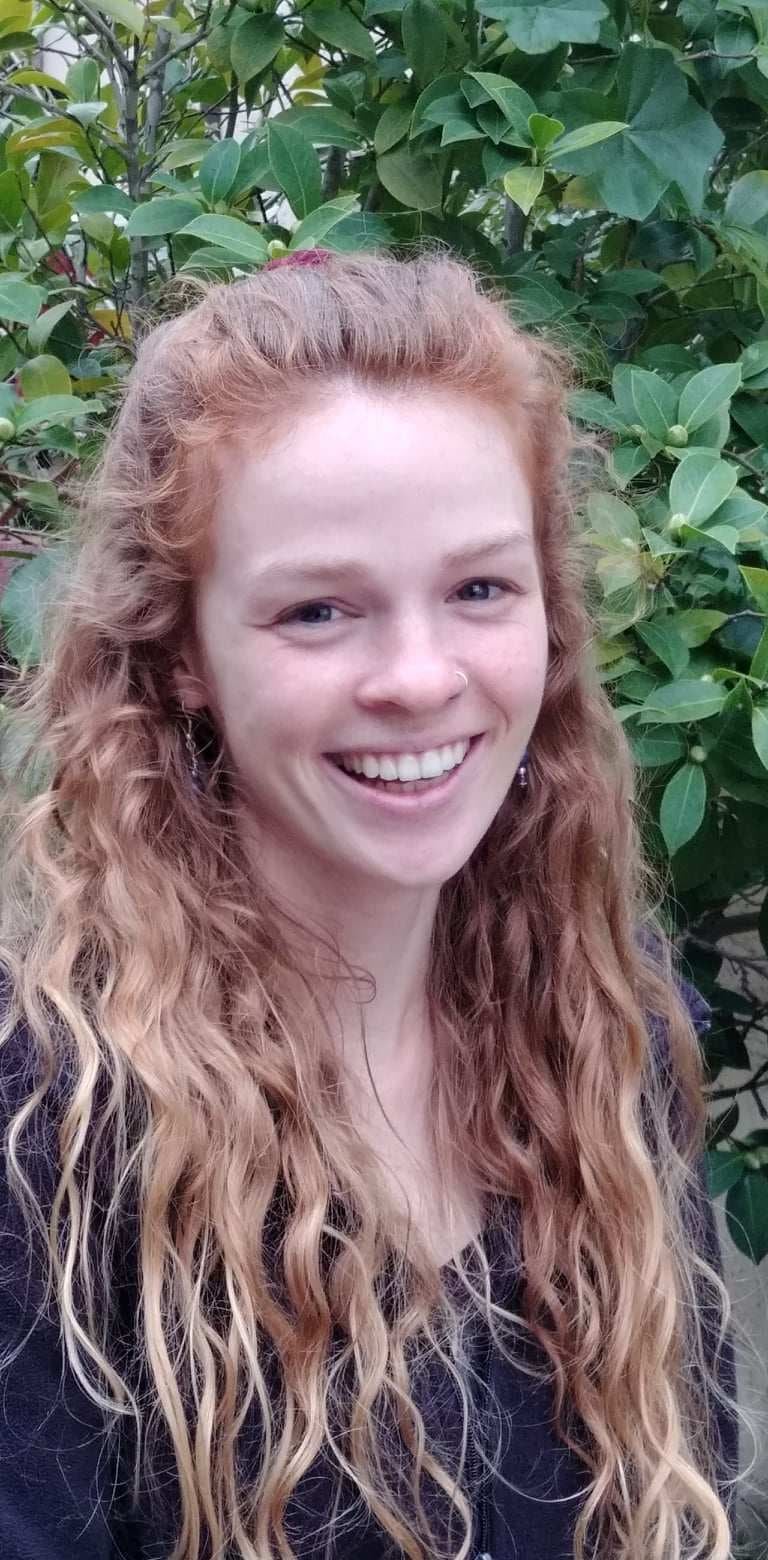 Background:
It's not typical to find an undergraduate presenting a poster at a major national psychology conference, but PAU's Charlotte Wilkie has done just that. The Psychology and Social Action senior designed a research project and presented a poster at the 2019 Society for Personality and Social Psychology under the guidance of PAU professor Dr. Robert Wickham and with the support of PAU Ph.D. in Clinical Psychology candidate Holly Buckman. "Charlotte did an excellent job conducting and presenting this research," said Dr. Wickham. "Her work goes well beyond what a typical undergraduate student does at any university."
Q. What was your project about?
A. The title of my poster is "Gender and Personality Factors in Self-Disclosure of Achievement." Essentially, the purpose was to investigate what sort of impacts gender and personality had when it came to disclosing one's level of achievement.

Q. What did your research reveal?
A. The results suggest that personality is a stronger predictor than gender when it comes to one's willingness to disclose, as well as perceived likeability of oneself after disclosure. People who scored higher on neuroticism were less likely to want to disclose their score to Facebook, and more likely to think people liked them less after disclosure. Whereas people who scored higher on narcissism were more likely to think people liked them more after disclosure. With regards to gender, our results suggest that women who received a high rank/score were more likely to want to share their information to Facebook and our "database." However, if women are more likely to enjoy and play online word games than men, this gender difference could possibly be due to the nature of our study.

Q. What was your experience at the SPSP event?
A. The conference took place at the Oregon Convention Center. I presented my poster for an hour on Saturday, February 10, 2019. Presenting my poster was the highlight of the conference for me because it led to some wonderful conversations with people passing by and with those presenting around me. Some people asked really great questions that fostered meaningful conversations about my research.
Q. What have you gained through this experience?
A. The research was not part of a class project, so it's been a bit of a balancing act with my coursework, but the research experience means a lot to me. I didn't expect to get research experience in the PAU program, and I feel incredibly fortunate that I was able to present a poster as the first author. Doing this research has given me confidence to pursue this type of research as a career, and has given me experience that is difficult to get in a typical undergraduate program. I definitely accomplished more than I expected at the beginning, and that is a great feeling!
Q. What do you have in mind for future academic studies?
A. I plan to go to graduate school, and I'm still looking into programs to find ones that interest me. I want to take this coming academic year off to focus on studying for the GREs, get a job, and expand my research experience. In addition to research, I'm also interested in therapy, so after I get my Ph.D., I believe a mix of the two would be ideal for me in the future.