PAU's Inner Resources for Stress is Best Practice in Dementia Caregiving
Monday, January 27, 2020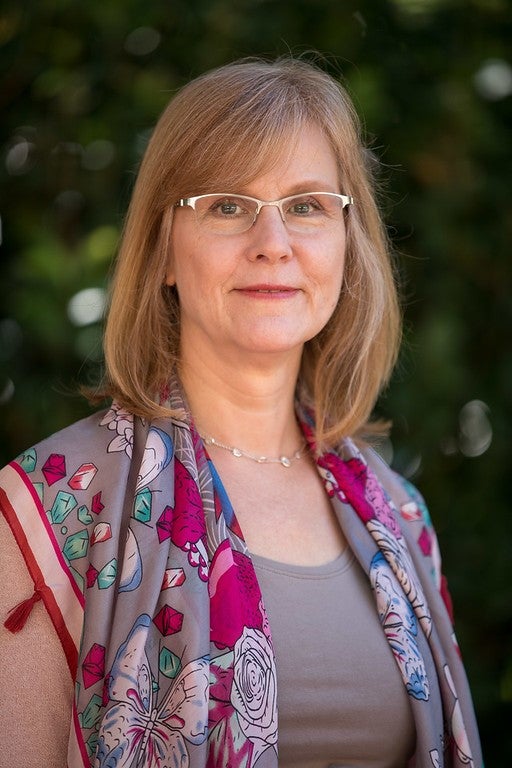 Palo Alto University (PAU) is pleased to announce that Professor Lynn Waelde's
Inner Resources for Stress
program has been included in a new web-based resource for caregivers of people with dementia.
Best Practice Caregiving
provides organizations that serve family caregivers with a tool to easily compare and select evidence-based programs for dementia caregiving. The database serves as a single source of detailed information on more than 40 programs from across the U.S.
Dr. Waelde is the founder and director of PAU's Inner Resources Center, which offers psychoeducational programs, clinical interventions, and professional and executive training in the use of mindfulness and meditation for well-being. The
Inner Resources for Stress
training enhances mindfulness through breath-focused imagery and word repetition for cognitive support during the practice. The techniques and training methods are matched to the needs and capacities of diverse participants, with an easy-to-follow week-by-week manual to promote rapid improvement in mindfulness skills starting from day one. The program is offered as an eight-week group based class.
The criteria for being selected Best Practice Caregiving included:
Published research with positive caregiver outcomes

Program feasibility (program has been offered by healthcare or social service organization or service provider as a service to dementia caregivers)

Permission or license to use the program (manuals, training or tools to deliver the contents must be available)
"This database makes finding high-quality support programs for family caregivers easier and more efficient," said Kathleen Kelly, Executive Director of Family Caregiver Alliance. "It's a way for health and service providers to compare a range of evidence-based programs, determine the best fit for clients and patients, and learn what training is needed to offer these programs in any community."
Three years in the making, Best Practice Caregiving is a product of the collaboration among three leading organizations in the field of aging and caregiving: Benjamin Rose Institute on Aging, Center for Research & Education; Family Caregiver Alliance: National Center on Caregiving; and The Gerontological Society of America.