Palo Alto University Graduates 200 from Psychology and Counseling Programs
Tuesday, July 2, 2019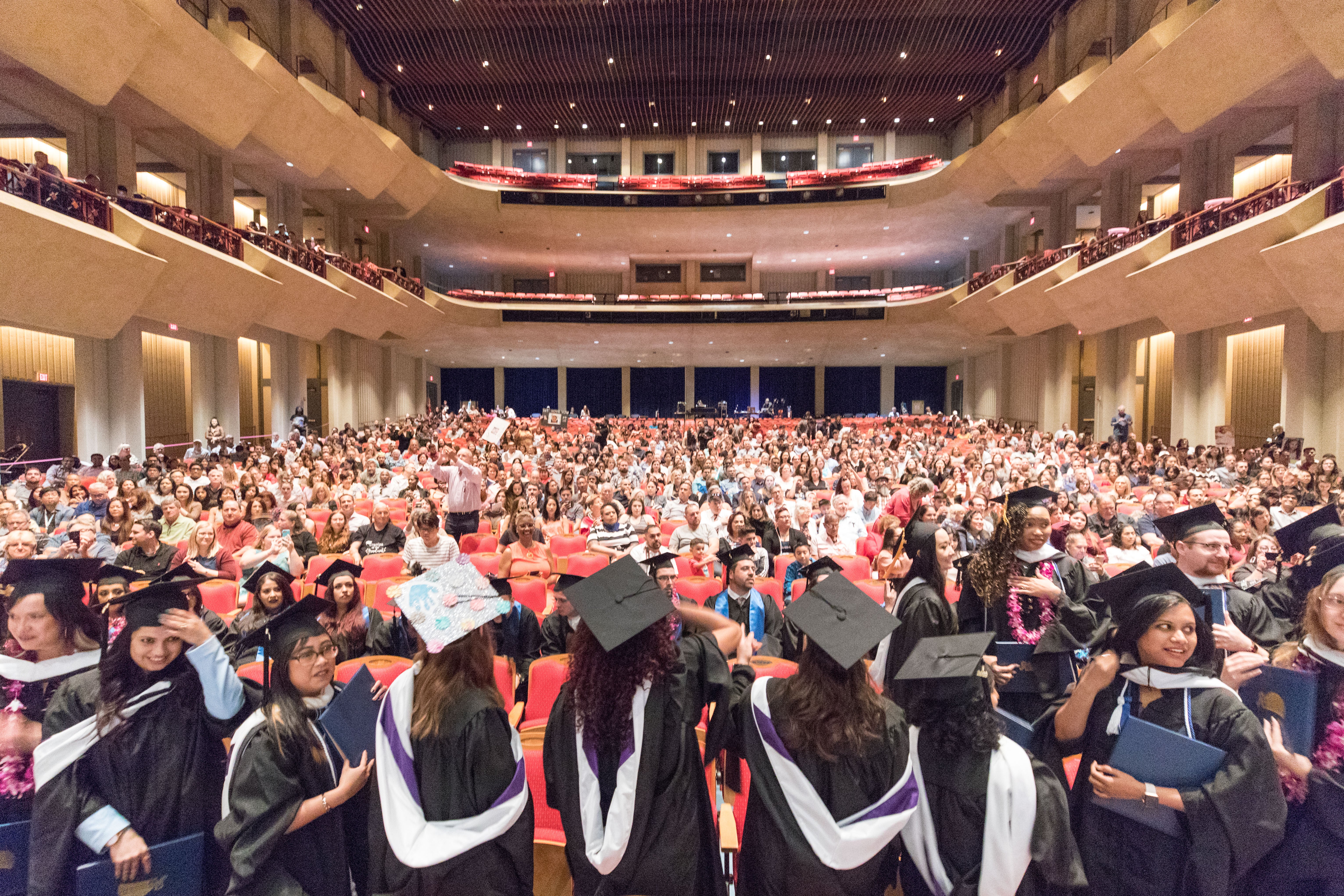 Over 200 students graduated from Palo Alto University (PAU) with doctoral, master's and bachelor's degrees in psychology and counseling during commencement ceremonies held in June.
"Palo Alto University is committed to improving lives by educating and training the next generation of mental health professionals," said PAU President Maureen O'Connor, Ph.D., J.D. "I am so proud of the time and energy our students have invested in developing careers in psychology and counseling, as well as their commitment to helping others. I know they will make extraordinary contributions to the field and in our communities, here and around the world."
On June 8, President O'Connor conferred degrees upon 94 new psychologists who graduated from PAU's two doctoral programs: the Ph.D. in Clinical Psychology and the PGSP-Stanford Psy.D. Consortium. Throughout each program, students are taught to value evidence-based clinical models while maintaining the responsibilities psychologists have to their community, society, and profession.
Diplomas for PAU's master's and bachelor's programs in psychology and counseling were awarded to more than 100 students during commencement ceremonies on June 24. Degrees were conferred upon students from the following programs: M.A. in Counseling, M.S. in Psychology, B.S. in Psychology and Social Action, B.S. in Business Psychology.
Students graduating with an M.A. in Counseling are eligible to become licensed as professional clinical counselors and as marriage and family therapists. The M.S. in Psychology program is designed to prepare students for doctoral programs or careers in community college teaching, research, and related business and nonprofit fields. PAU's bachelor's programs are a pathway for transfer students who have completed two years of course work at a community college and then transfer to PAU for upper level course work in order to complete their degree.