Palo Alto University Commencement Ceremonies Celebrate Achievements of Doctoral, Master's and Bachelor's Students
Thursday, June 28, 2018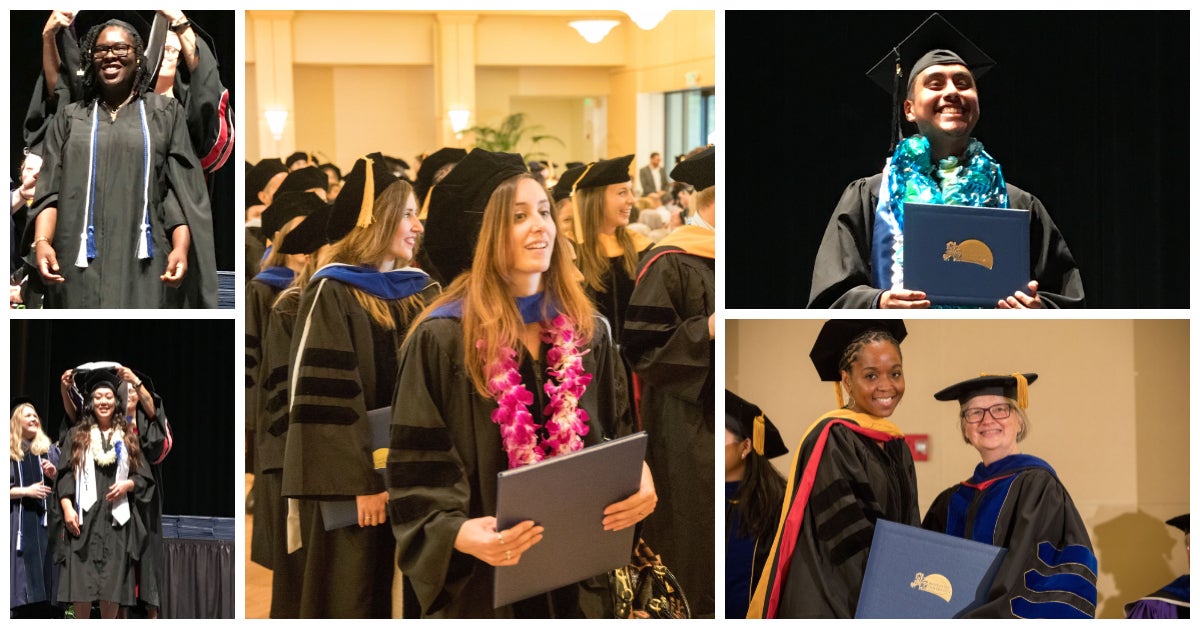 Over 200 Palo Alto University (PAU) students participated in commencement ceremonies this month with degrees in counseling or psychology and a commitment to improving the human condition. During June ceremonies, 87 new psychologists were congratulated for their achievement in completing doctoral programs and 139 master's and bachelor's degrees were conferred.
"At Palo Alto University, we are committed to educating and training the next generation of mental health professionals," said PAU President Maureen O'Connor, Ph.D., J.D. "I am so very proud of the time and energy our students have invested in developing careers in counseling and psychology and their dedication to improving lives, communities and society through a profession that provides such vital help to others."
During PAU's doctoral commencement ceremony on June 9, 51 Ph.D.'s in Clinical Psychology were conferred and 36 students completed the PGSP Stanford PsyD Consortium program. Melba J.T. Vasquez, the first Latina president of the American Psychological Association and a leader in multicultural psychology, delivered the commencement address.
"As mental health professionals, I encourage you to contribute fully and with heart," Vasquez said. "You can be very proud of obtaining your credential from Palo Alto University, whose commitment to diversity is leading the way for doctoral psychology programs across the country."
Understanding diversity was also emphasized during commencement ceremonies on June 23 when 91 degrees were awarded to graduates of PAU's master's programs in Counseling, Counseling Psychology, and Psychology, and 48 students received bachelor's degrees in Business Psychology and Psychology and Social Action. PAU Professor Emeritus Dr. Peter Goldblum, known for his national and international contributions to the field of psychology, gave the commencement address.
"We live in divided and fractious times," Goldblum said. "I challenge you today to reach across your comfort zones. Sit down with people who see the world much differently than you do and really listen. My experience tells me when you begin to work together, you begin to find common ground."