Florence Ntakarutimana: Personal Experiences with Trauma, Healing Inspire Counseling Work in Central African Republic
Tuesday, September 4, 2018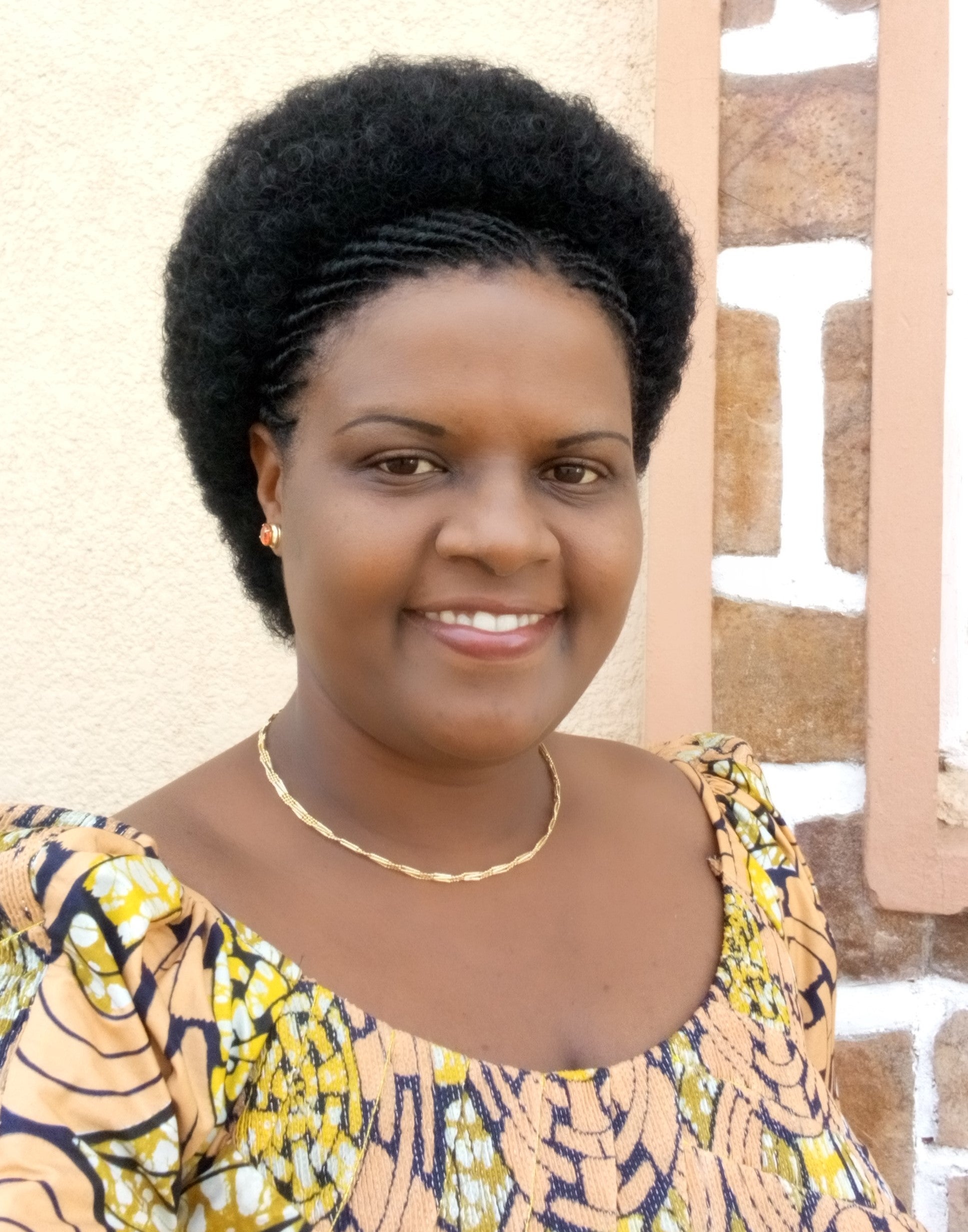 Florence Ntakarutimana knows whereof she speaks. One of three stand out students who received a Palo Alto University Excellence in Service award last spring, Ntakarutimana, a distance learning student in the M.A. in Counseling program, juggles her studies with work as a trauma and healing specialist for Catholic Relief Service (CRS) in the Central African Republic (CAR), considered the world's least developed country. CRS works with organizations around the world to help poor and vulnerable people overcome emergencies, earn a living through agriculture, and access affordable health care.
Ntakarutimana, knows first-hand about the struggles of the people she serves. Having grown up in the Muramvya Province of Burundi, Ntakarutimana is a survivor of the Burundian Civil War, a 12-year armed conflict, the result of long-standing ethnic divisions between the Hutu and the Tutsi ethnic groups in Burundi.
"Florence is one of the most dedicated students I have had the privilege of teaching, said PAU associate professor, Donna S. Sheperis, PhD, LPC, NCC, CCMHC, ACS. "Meeting with her online classes in the middle of the night, often without reliable electricity, Florence is committed to bettering the lives of the people she serves throughout the Central African Republic. She had the best reason to miss a class when she was unable to turn on generators from a remote village and log into class because she would have alerted guerilla gangs and prompted additional warfare."
Civil war brings tragedy
Florence lost her parents during the civil war, bringing her youth to an end. When the war broke out in 1993, some Hutus from her community joined the rebellion and demanded that her father, a Hutu, kill her mother because she was a Tutsi. Because he wouldn't comply, he was killed. Grievously, by that time her mother was already dead, poisoned by her sister for being married to a Hutu man. Florence found out about their deaths after the fact while attending a secondary boarding school. Her three younger siblings became entirely dependent on her. After negotiations between the government and the rebels in 2000, the rebels were demobilized including those who killed her father, and they returned to her village. She had no other choice but to live side by side with those who had so cruelly ended her parents' lives.
Following a path of healing
To heal herself and help others, in 2005 Florence enrolled in the Great Lakes School of Theology (GLST) in the capital city of Burundi and received a bachelor's degree in Christian Leadership. The school's purpose was to prepare leaders from the region to support suffering people in their churches and communities after the atrocities in the region: the genocide in Rwanda and humanitarian crises in Burundi and the Democratic Republic of Congo.
Following her studies at the GLST, she worked for the African Great Lakes Initiatives of the Friends Peace Teams (AGLI/FPT), focusing on trauma healing work through the Healing and Rebuilding Our Communities (HROC) Program. Based in Burundi, she traveled extensively in the region to help implement the HROC Program.
"After I joined HROC in 2006 and began counseling trauma victims, I found a lifeline and discovered healthy ways to start healing my own wounds and manage my inner turmoil," said Florence. "My new lease on life enabled me to forgive those who hurt me, and I became firmly committed to helping others. At the start it was scary, but then provided a very rewarding path to my recovery."
In 2014 Florence joined CRS/CAR to continue the same work there. Florence's work has included trauma healing and gender-based violence awareness and prevention activities. In the CAR and the Democratic Republic of the Congo (DRC) she has counseled people who were exposed to attacks by the Lord's Resistance Army who killed, raped women and kidnaped youth; stole food, domestic animals, and clothes; and burned houses, most of which are made of grass. She has also trained hundreds of local residents, religious leaders, and representatives of groups of women and youth, so that they are empowered to train others to help people heal from trauma.
PAU joins consortium in the CRS
In 2015, the Central African Republic Interfaith Peacebuilding Partnership project was created by a consortium of organizations led by the CRS that includes PAU, World Vision, Aegis Trust, and Islamic Relief. PAU is sponsoring research on trauma healing and peace education interventions, and Florence oversees trauma healing activities and GBG awareness and prevention.
Challenges of distance learning
Being a dedicated master's student working in remote, rural areas of the CAR presents a unique set of challenges, from periodic loss of electricity and internet connection, to having to get up at one or two a.m. (due to the time difference) to join class via PAU's Zoom video conference platform. There are also language challenges. Florence is using her third language, English, in her master's, and interviewing people for research in Kirundi (the official language of Burundi) or French, which she then translates into English.
Impact of PAU M.A. Counseling program
"I have learned a great deal from PAU about how to be an effective multicultural counselor. This is very important because I work in a variety of contexts with people from different backgrounds in terms of gender, religion, sexual orientation and beliefs," Florence said." PAU has really helped me develop my counseling skills. I've learned about different theories and approaches to developing treatment plans, which has been very useful in my work."
Future plans
Upon completing her master's, Florence would like to create a network of counselors in her country. "Together, we can make something new that could be a model in Burundi and Africa. I dream of becoming a leader in the counseling domain. However, I will always remember that a good leader serves others, in a humble way," she said.