Mikael Rubin, PhD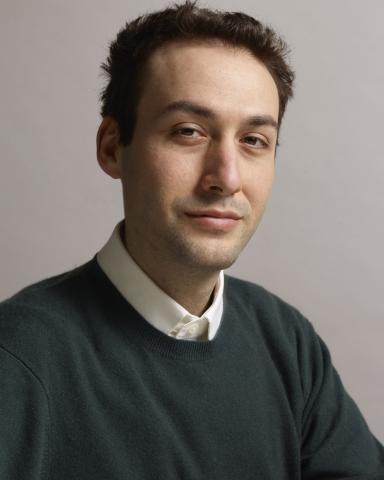 Position:
Assistant Professor
Contact Information:
mrubin@paloaltou.edu
Other Positions:
Assistant Professor
Programs:
PhD
Education:
PhD, Clinical Psychology, University of Texas at Austin (2022)
MA, Psychology, City College of the City University of New York (2015)
BA, Art History, McGill University (2010)
Biography:
Mikael Rubin is an Assistant Professor at Palo Alto University. He received his PhD in clinical psychology from the University of Texas at Austin. From studying virtual reality in art to conducting virtual reality exposure therapy, he is curious about how what we attend to influences how we make meaning out of lived experience. He specializes in research and interventions related to anxiety and posttraumatic stress. His research has used a wide range of approaches (including eye tracking, neuroimaging, and network analysis). He applies Bayesian methods and open science practices in his research. He directs the Transdiagnostic Attention Intervention (TRAIN) Lab at Palo Alto University and is especially interested in using virtual reality and eye tracking methods to evaluate, enhance, and widely disseminate mental health interventions.
Areas of Interest:
Research: anxiety; posttraumatic stress; internet-based interventions; virtual reality; eye tracking; attention; mindfulness
Selected Publications:
Rubin, M., Muller, K., Hayhoe, M. M., & Telch, M. J. (2022). Attention guidance augmentation of virtual reality exposure therapy for social anxiety disorder: a pilot randomized controlled trial. Cognitive Behaviour Therapy, 1-17. https://doi.org/10.1080/16506073.2022.2053882
Rubin, M., Bhattacharya, N., Gwizdka, J., Griffin, Z., Telch, M. (2022). The Influence of PTSD Symptoms on Selective Visual Attention While Reading. Cognition and Emotion. 36(3): 527-534. https://doi.org/10.1080/02699931.2021.2016639
Cobb, A.*, Rubin, M.*, Stote, D., Baldwin, B., Lee, H-J., Hariri, A., Telch, M. (2021). Hippocampal Volume and Volume Asymmetry Prospectively Predict PTSD Symptom Emergence Among Iraq-Deployed Soliders. Psychological Medicine, 1-8. https://doi.org/10.1017/S0033291721003548
Rubin, M., Papini, S., Dainer-Best, J., Zaizer, E., Smits, J., Telch, M. (2021). Exploratory and Confirmatory Bayesian Networks Identify the Central Role of Non-judging in Symptoms of Depression. Mindfulness 12, 2544-2551. https://doi.org/10.1007/s12671-021-01726-1
Rubin, M., Minns, S., Muller, K., Tong, M.H., Hayhoe, M.M., & Telch, M.J. (2020). Avoidance of social threat: evidence from eye movements during a public speaking challenge using 360º-video. Behaviour Research and Therapy 134. https://doi.org/10.1016/j.brat.2020.103706
Rubin, M., Shvil, E., Papini, S., Chhetry, B. T., Helpman, L., Markowitz, J. C., ... & Neria, Y. (2016). Greater Hippocampal Volume is Associated with PTSD Treatment Response. Psychiatry Research: Neuroimaging 252, 36-39. https://doi.org/10.1016/j.pscychresns.2016.05.001
Websites and Other Relevant Links:
<p><a href="https://www.trainlab.org/">Transdiagnostic Attention Intervention (TRAIN) Lab</a></p>