PAGES Presents: Pride Party!
Saturday, June 27, 2020 -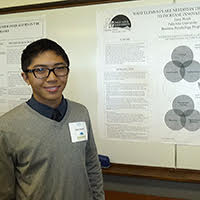 PAGES invites you to join us for a virtual Pride event on Saturday, June 27th, at 1 pm. Due to the COVID-19 pandemic, in-person Pride events, including the San Francisco Pride Parade that PAGES typically marches in, have been canceled. However, we did not want to leave PAU without a space in which to celebrate Pride, so we have decided to go virtual with an online Pride event. Programming was originally planned to include a Pet Parade and games, and while we hope those activities will still feel fun and meaningful, given current events, we are also in the process of planning additional programming focusing on anti-racism activism centering support around Black LGBTQ+ folks. More details to follow.

Zoom link for the event: https://paloaltou.zoom.us/j/99291263673

Please spread the word! This event is open to all members of the PAU community and their loved ones!!
Location:
Online