Welcome to Palo Alto University's Mountain View Campus
Palo Alto University's Mountain View Campus, located at 1172 Castro Street, Mountain View, is the home of PAU's well-known community clinic, The Gronowski Center. This campus also houses classrooms, faculty offices, and the PAU Student Success team and serves as a hub for community workshops and events.
The Gronowski Center is the University's premier teaching and training clinic, where doctoral students have provided sliding-scale mental health services to the community under the supervision of licensed psychologists since 1988.
Palo Alto University's Community Clinics
Along with providing in-person and online psychotherapy services to adults, couples, and children, the Mountain View Campus offers these specialty clinics:
Grand Opening Celebration
On November 10th, 2022, PAU opened its doors at the new campus in Mountain View and held a Grand Opening Celebration to mark this exciting day in PAU history!
Watch our video from the Grand Opening Celebration, featuring remarks by PAU President Maureen O'Connor and keynote speaker Joseph Farrow, president of the California chapter of the National Alliance on Mental Illness (NAMI), and UC Davis Chief of Police.
Social Media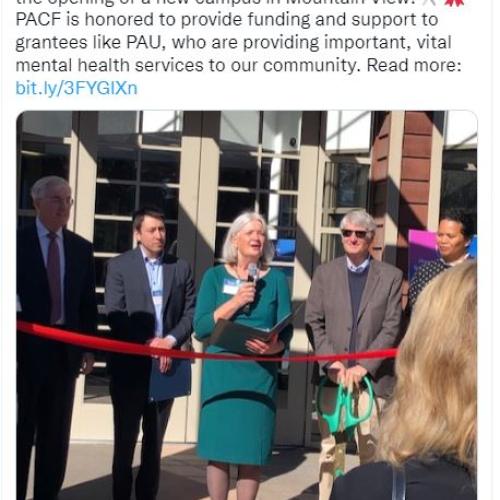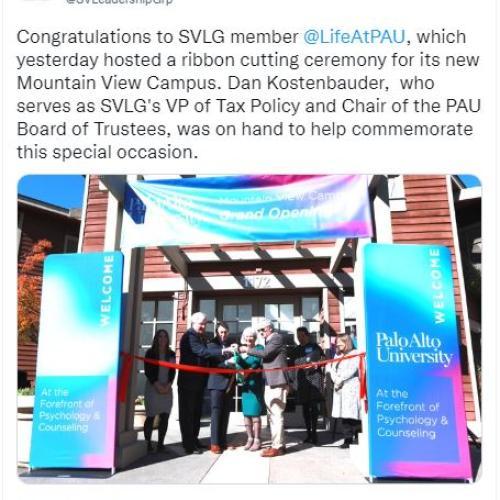 Event Photos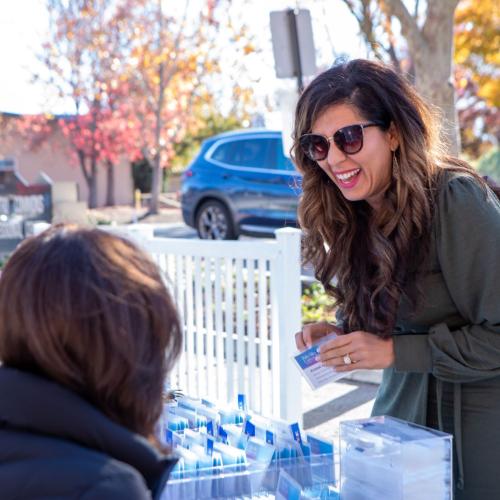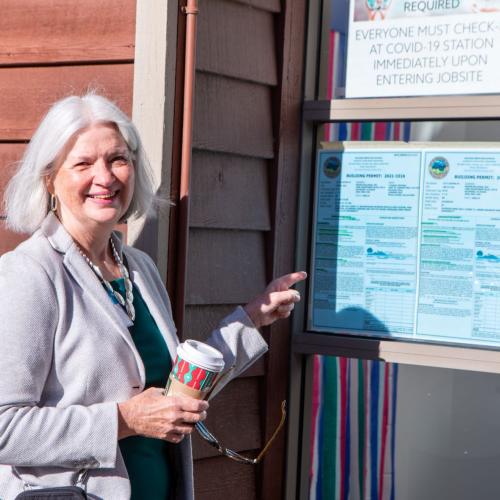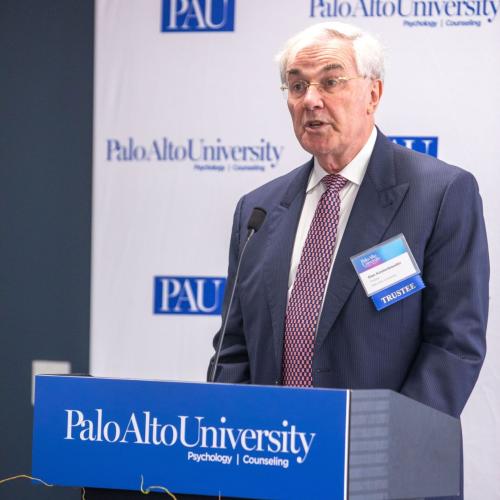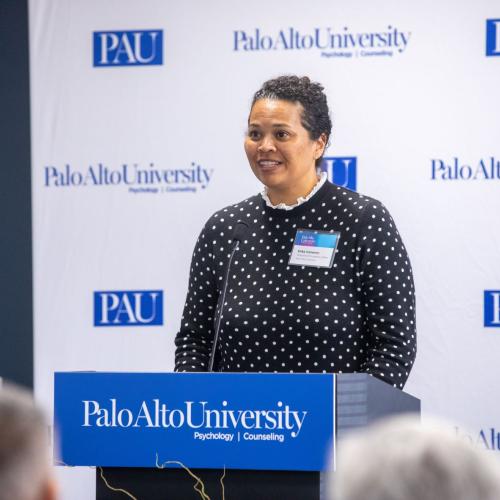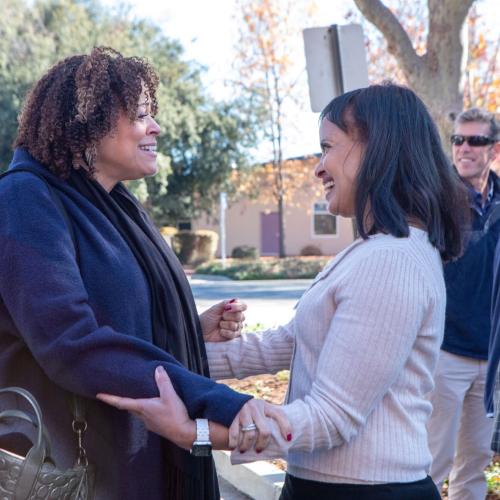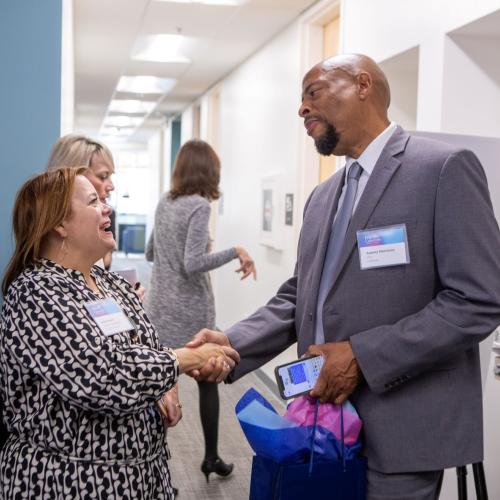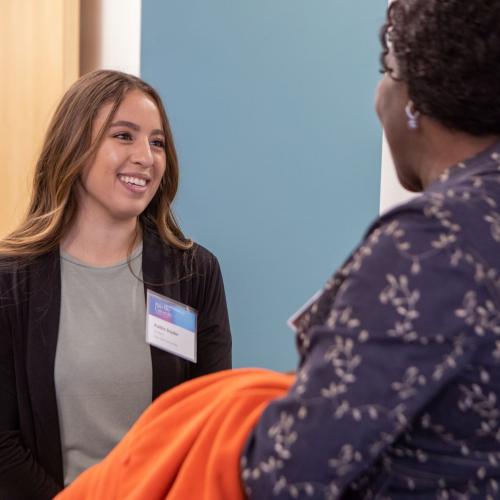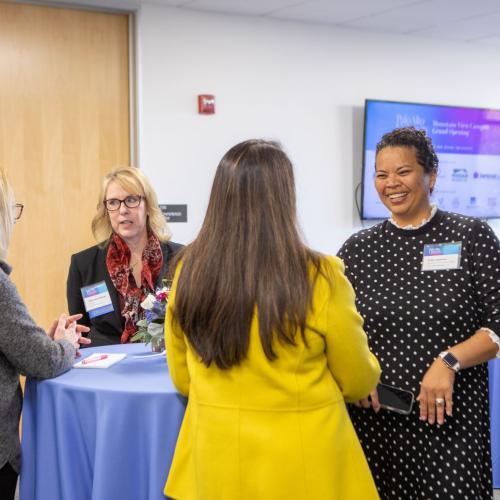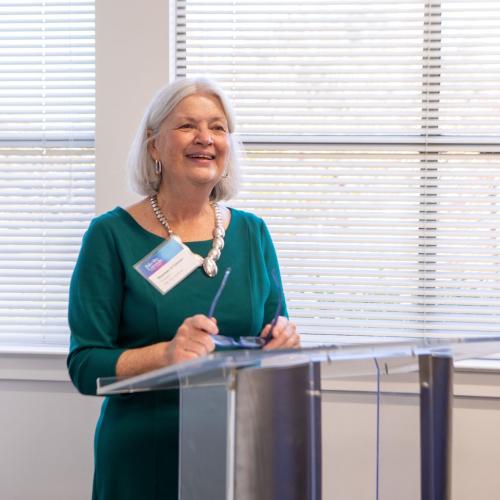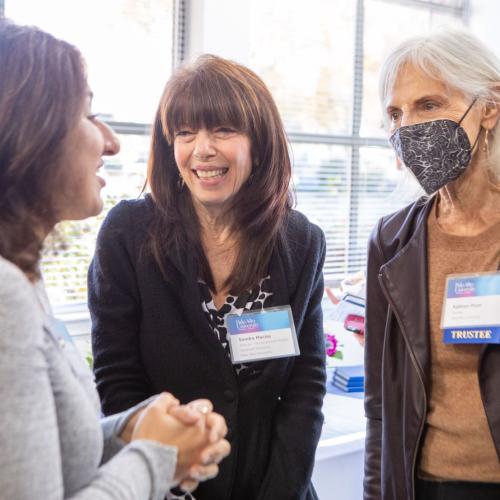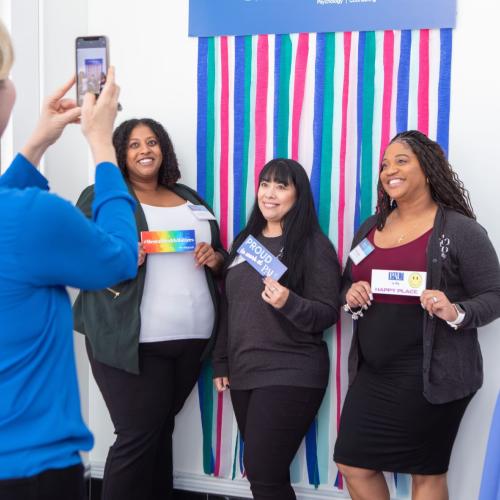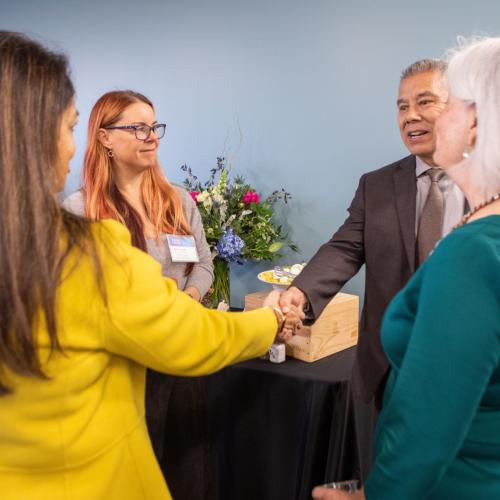 PAU would like to thank the Honorary Committee and Sponsors that made the Grand Opening event possible:
Jim Beall Honorary Committee Chair, Palo Alto University Trustee
Allen and Dorothy Calvin President Emeritus, Palo Alto University
Marsha Deslauriers Executive Director, Community Health Awareness Council (CHAC)
Mary Ann Dewan Santa Clara County Superintendent of Schools
Joe Farrow President, California Chapter of National Alliance on Mental Illness (NAMI): UC Davis Chief of Police; Former Commissioner, California Highway Patrol
Megan Jones Bell Clinical Director, Consumer and Mental Health at Google
Peter Katz President, Mountain View Chamber of Commerce
Sarita Kohli President and CEO, AACI
Ky Le Deputy County Executive, Santa Clara County
Michele Lew CEO, The Health Trust
Jo Linder-Crow Chief Executive Officer, California Psychological Association and CPA Foundation; CEO, JLC Consulting
Aubrey Merriman Chief Executive Officer at LifeMoves
Judy Miner Chancellor, Foothill-De Anza Community College District
Lucas Ramirez Mayor, City of Mountain View
Helena Maria Ting former Vice President of Community Development at Palo Alto University, Volunteer for religious education, senior centers, community theatre, and musical performance fundraising
Esther Wojcicki Co-Founder, Tract; Chief Parenting Officer, Sesh
Event Sponsors
Master's Level
Intermountain Electric
Jorge Wong, PhD, Psychology and Consultation
Rodan Builders
SentinelOne and S Foundation
Bachelor's Level
Allen and Dorothy Calvin
Sand Hill Global Advisors
Santa Clara and San Mateo County Psychological Associations
Swinerton Management & Consulting
Vartain Law Group
If you would like make a gift to support our clinics, students or programs, please click here: