Journals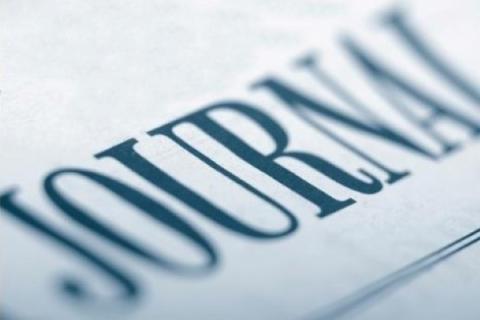 The PAU Library provides a collection of electronic journals to support education, training, and research in psychology, counseling, and related disciplines. We purchase electronic journals by subscription and make the articles available online for equitable full-text access.
The PAU Library also offers tools designed to help you acquire journal content from other sources when it is not available within our collection. 
Continue reading for more information to help you find journal articles using the PAU Library.
Finding PAU Journal Articles
The best way to find full-text articles from our electronic journal collection is by searching the PAU databases, which are optimized for targeted searching. And, as a bonus, you can submit an automated interlibrary loan (ILL) request directly from the database record if an article is not available in full text.
Other search options include WorldCat Discovery and Google Scholar, which are useful tools for finding full-text articles along with a wider range of resources. You can even set up Google Scholar to search for PAU full text, using the link below!
Use the links that follow to access our search platforms and get help with your search for full text at PAU:
Targeted Article Search | PAU Databases
General Search | WorldCat Discovery
General Search | Google Scholar
PAU Literature Search Tutorial
Google Scholar Guide
Set up Google Scholar with Links to PAU Full Text
Database Searching Guide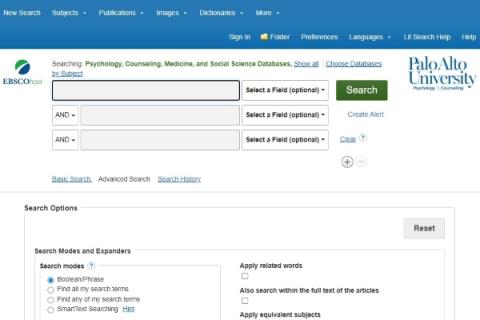 Finding PAU Journals
All of the electronic journals to which the PAU Library subscribes are listed in WorldCat Discovery. Click on the link below and enter the title or ISBN to see details about the publication, view the date range and volumes/issues we provide, and drill down to access the full-text article links in each volume/issue. This is a great way to see articles in the context of publication and can be particularly useful when a journal volume/issue is devoted to a specific topic of interest.
Find a Journal | PAU Journals List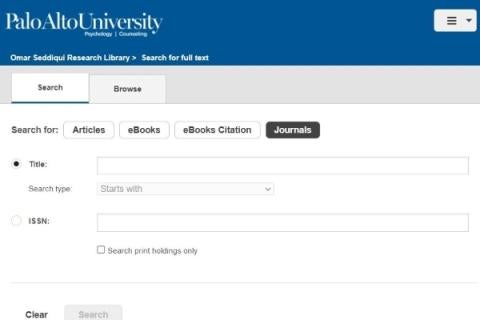 Finding Open Access Journals and Articles
Open access materials are available in full text online at no cost. Google Scholar is very useful for finding links to free articles from institutional repositories, websites, open access journals, and subscription journals when select content is not behind a paywall. Full-text links to open access articles can also be found when searching the PAU databases and WorldCat Discovery. 
If you are looking for an article that is not available in full text through the PAU databases, WorldCat Discovery, or Google Scholar, the PAU Library offers other options for finding what you need.
You can use LibKey for instant access to full-text articles published freely online when you search the libkey.io platform by DOI or PMID. Set your affliation to PAU to find open access content as well as paid subscription content. For fast, one-click access to articles as you search the web, add the LibKey Nomad extention to your browser. Once the extention has been added, a download button will will pop up when you select an article title, and you will be able to download the article, barring a paywall.
You can also search by PMID in PubMed, which provides full-text links to published articles, pre-publication articles, and author manuscripts in the health sciences when they are offered through open access.
Another alternative is to join the ResearchGate networking site, which provides open access articles in the sciences and allows users to request articles directly from the author.
Of course, you are always welcome to use PAU's interlibrary loan (ILL) service when you cannot find an article you need. The PAU Library will find the article for you in our collection, through an open access source, or from another library that can supply it. ILL service is always provided free of charge.