Regina Moro, PhD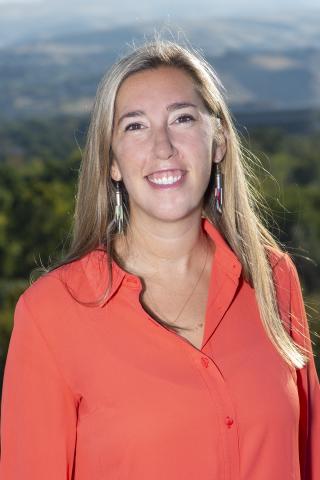 Position:
Associate Professor
Contact Information:
rmoro@paloaltou.edu
Programs:
Master's
Education:
PhD, Counseling, University of North Carolina at Charlotte
MS, Community Counseling, Syracuse University
BA, Sociology, University at Albany, SUNY
Biography:
Dr. Regina Moro is licensed as a Licensed Professional Counselor (Idaho), Licensed Clinical Addiction Specialist (North Carolina) and a Licensed Mental Health Counselor (Florida). She is also a National Certified Counselor and a Board Certified TeleMental Health Provider. Her clinical passion involves work with crisis and trauma, including a focus on addiction with individuals and families. She has experience working in community mental health, integrated care settings, and private practice.
Dr. Moro's doctoral coursework included a specialized focus on multicultural counseling which is something she integrates into her courses and clinical supervision practice. Dr. Moro is an active member of the American Counseling Association, the Association of Counselor Education and Supervision, and the International Association of Addictions and Offender Counselors. She is the recipient of the Idaho Counseling Association's 2019 Counselor Educator of the Year award.
Areas of Interest:
Addictions Counseling, Multiculturalism in Counseling, Clinical Supervision
Selected Publications:
Books:
Holt, R. W., & Moro, R. R. (Eds.) (2024). Counseling individuals with co-occurring addictive and mental disorders. Springer.
Veach, L. J., & Moro, R. R. (2018). The spectrum of addiction: Evidence-based counseling across the lifespan. Sage.
Peer-Reviewed Articles:
Gallo, L., Moro, R., & Moran, M. (2022). Students' experiences conducting telehealth counseling during a pandemic. Journal of Technology in Counselor Education and Supervision, 2(1), article 3. https://digital.sandiego.edu/tces/vol2/iss1/3
Moro, R. R., & Scherer, S. G. (2018). Exploring the career experiences of counselor educators. Journal of Counselor Preparation and Supervision, 11(1). https://repository.wcsu.edu/jcps/vol11/iss1/11
Veach, L. J., Moro, R. R., Miller, P., Reboussin, B. A., Ivers, N. N., Rogers, J. L., & O'Brien, M. C. (2018). Alcohol counseling in hospital trauma: Examining two brief interventions. Journal of Counseling & Development, 96(3), 243-253. 10.1002/jcad.12199
Moro, R. R., Ng., K.-M., Scherer, R. G., & Berwick, A. (2016). Addressing supervisee personalization issues using solution-focused supervision. International Journal of Solution Focused Practices, 4(1), 10-19. 10.14335/ijsfp.v4i1.28
Moro, R. R., Smith, J. E., Wahesh, E., & Likis-Werle, S. E. (2016). Addiction topics in counselor education professional development: A content analysis. Journal of Addictions and Offender Counseling, 37(1), 2-15. 10.1002/jaoc.12012