LaToya Smith, PhD, LPC (Texas)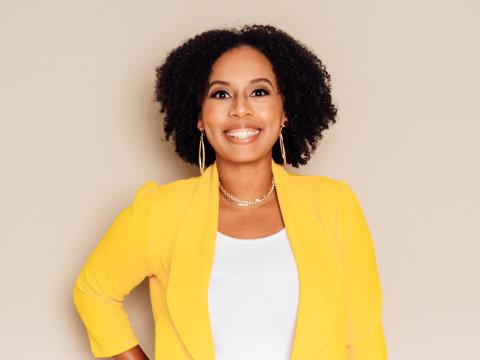 Position:
Assistant Professor
Contact Information:
lsmith@paloaltou.edu
Other Positions:
Faculty Support Coordinator, Faculty Advisor for Diaspora Student Organization
Programs:
Master's
Education:
PhD in Counseling, University of North Texas, CACREP Accredited
MEd in Counseling, University of North Texas, CACREP Accredited
Biography:
Dr. LaToya Smith is an Assistant Professor at Palo Alto University and is a Licensed Professional Counselor in Texas. She currently lives in Houston, Texas but is a proud native of San Diego, California. She graduated with her Master's and Doctoral degrees from the University of North Texas. Her focus in her Master's program was CMHC.
Her clinical experience includes the following: Outpatient counselor and Assistant director at university-based counseling clinic, PRN Crisis counselor, Private practice counselor, and IOP/PHP Counselor/Site Supervisor. Her research has primarily been on various topics in diversity. Her areas of clinical interests are wellness and self-care, diversity issues, trauma, creativity in counseling.
Selected Publications:
Roller, K., Jacoby, R., Vaishnav, S., & Smith, L. (In Press). Online preparation of counselors-in-training to work with non-suicidal self-injurious and suicidal clients. Journal of Technology in Counselor Education and Supervision.
Chen, S.-Y., Lindo, N. A., Blalock, S., Yousef, D., Smith, L., & Hurt-Avila, K. (2021). Teachers' perceptions of teacher-child relationships, student behavior, and classroom management. Journal of Educational Research and Practice, 11(1), 153–167. https://doi.org/10.5590/JERAP.2020.11.1.11
Book Chapter:
Smith, L., & Chen, S.-Y., (In Press). Effectively Holding Space for Marginalized Clients Lived Experiences. In Gibbons, M. M., & Barrio Minton, C. A. (Eds). Case studies in counselor education.
Websites and Other Relevant Links:
<p>Selected Publications:</p>
<p>Cheng, Y., <strong>Smith, L.</strong>, Ritzi, R., Wagner, T. &amp; Pertuit, T.L. (2019) Counselor Preparation in Working with African American Adolescents in Group Counseling, The Journal for Specialists in Group Work, (awaiting volume number) doi: 10.1080/01933922.2019.1699620</p>
<p><strong>Smith, L.</strong>, Barrio-Minton, Price, E., and Taylor, L. Seeking Counseling Services: A Phenomenological Study of African American Women. Manuscript submitted to The Professional Counselor.</p>
<p>Cheng, Y., <strong>Smith, L.D.</strong>, Ritzi, R., &amp; Wagner, T. Counselor Preparation in Working with African American Adolescents in Group Counseling. Manuscript submitted to Journal for Specialists in Group Work. Yaites, L. D., Barrio-Minton, C. A., Taylor, L.K., &amp; Price, E. Seeking Counseling Services: A Phenomenological Study of African American Women. Manuscript to be submitted to The Professional Counselor March 2019.</p>
<p>Barrio-Minton, C. A., Wachter-Morris, C. A., &amp; Yaites, L. D. (2014). Pedagogy in Counselor Education: A ten-year content analysis. Counselor Education &amp; Supervision, 53, 162-177.Selected Publications: Barrio-Minton, C. A., Wachter-Morris, C. A., &amp; Yaites,&nbsp; L. D. (2014). Pedagogy in Counselor Education: A ten-year content analysis. Counselor Education &amp; Supervision, 53, 162-177.</p>