What Can I Do After Completing the Child Emphasis Area At PAU - Bios Of Recent Outstanding Alumni
Jennifer Paternostro, Ph.D. graduated from Palo Alto University in June 2017 and was an active member in the CSTAY research lab throughout her graduate studies. Now a Licensed Psychologist, Jenna is completing her Postdoctoral Fellowship at Oregon Health and Science University in Portland, OR. She is specializing in integrated behavioral healthcare for youth with chronic health conditions. Dr. Paternostro recently accepted a faculty position at the University of Iowa within the Division of Developmental and Behavioral Pediatrics, where she will help develop their integrated health psychology programs. Jenna's research is largely focused on integrated care with pediatric populations. Currently, Jenna is facilitating a number of research projects through the Pediatric Gastroenterology Clinic at OHSU, and is editing a book on Cognitive Behavioral Therapy for Pediatric Chronic Health Conditions for Springer Nature.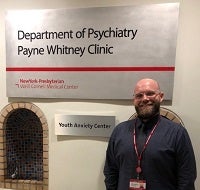 Paul Sullivan, Ph.D. is a 2017 graduate of Palo Alto University. Currently, Paul is the Youth Anxiety Center (YAC) post-doctoral fellow at Weill Cornell Medical Center/New York-Presbyterian Hospital. Before his post-doctoral fellowship he was an intern at Bellevue Hospital Center/New York University Child Study Center. As the YAC post-doctoral fellow, Dr. Sullivan serves multiple roles as a clinician working in both the Adult and Adolescent Partial Hospitalization Programs and as a clinician in the Child and Adolescent Outpatient Department. Now a Licensed Psychologist, Paul is assisting in several research projects including an fMRI study examining biomarkers of anxiety in young adults and a study examining heart rate variability as a mechanism of change in the use of an oral orthotic for adolescents and young adults with Tourette's Disorder. In September 2018, Dr. Sullivan will transition to an Instructor of Psychology in Psychiatry as well as serve as an Assistant Attending Psychologist at Weill Cornell Medical Center/New York-Presbyterian.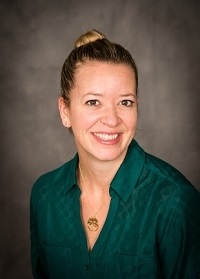 Micaela Thordarson, Ph.D., is a licensed psychologist who joined Children's Hospital of Orange County (CHOC) in October 2017. She leads the ASPIRE® (After School Program Interventions and Resiliency Education) Intensive Outpatient Program for adolescents at CHOC. She earned her doctoral and master's degrees in clinical psychology from Pacific Graduate School of Psychology in the child and family area of emphasis. She completed her pre-doctoral internship at Nationwide Children's Hospital in Columbus, Ohio and her post-doctoral fellowship in integrated pediatric primary care at Geisinger Health Systems in Pennsylvania. Dr. Thordarson has experience treating youth across the spectrum of mental health care, from recent emergence of mild anxiety to chronic, debilitating depression. She is the author of many scholarly articles and national/ international conference presentations on the importance of delivering first-rate services to young patients as well as a forthcoming book for Guilford Publications (CBT-Express).