Palo Alto University Celebration Week!
Class of 2020 Virtual Celebration - Sat., June 20, 2020, 11 am (PT)
Thank you to those who were able to attend the Class of 2020 Virtual Celebration honoring this year's graduates. We wanted to share a link to the video recording for those who were unable to attend and for those wishing to share with family and friends!
PAU Stars: Academic Awards
PAU Stars is an annual Celebration of Achievement and Service, where all members of the PAU community are honored and recognized for hard work and accomplishments. One of the features of PAU Stars is the presentation of academic awards to students as nominated and chosen by their faculty members. From Excellence in Service, in Clinical Work, and in Research to Academic Excellence and Outstanding Student, these awards serve to highlight and honor the extraordinary work of PAU students. See the list of academic awardees and read what their professors had to say as part of nominations.
PAU Stars: Elton C. & Joan R. Waelde Meditation & Psychology Award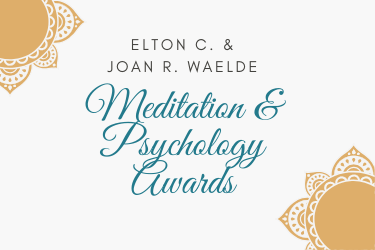 Each year, three awards are presented to recognize the Meditation and Psychology Area of Emphasis students in the Clinical Psychology Ph.D. program who have demonstrated commitment to the application of meditation and mindfulness in psychology. These awards are based on the student's (a) quality of mindfulness practice in the community, based on years of practicum training and sites where services have been offered; (b) quality and degree of research accomplishments in mindfulness/meditation or related topics; and (c) commitment to advancing the study and practice of mindfulness and meditation in psychology and potential for making significant contributions to the field over the course of her/his career. See the awardees.
PAU Undergraduate Dean's List
Recognizing undergraduate students who have achieved a grade point average (GPA) of 3.6 or higher in a given term, the Dean's List was established after a proposal from the 2019-2020 Undergraduate Student Council (UGSC) to university leadership. Special thanks to UGSC officers for their advocacy and leadership. Congratulations to all students named to Palo Alto University's first Dean's List!