Free Webinar: Suicide Prevention during COVID-19
Friday, April 10, 2020
Suicide Prevention during COVID-19: Learn to Be Eyes and Ears for Suicidal Distress
Free Online Webinar April 17, 2020 10:00 a.m. to 11:30 a.m.
The COVID-19 outbreak is cause for a wide range of anxiety and distress as people lose jobs, long for connection and have difficulty adjusting to a new way of life. Concerns about suicide are not uncommon during a time like this. A free webinar co-sponsored by the County of Santa Clara Behavioral Health Services Suicide Prevention Program and Palo Alto University will help participants identify suicide risk, how to ask individuals if they are thinking about suicide and how to connect them with help.
Joyce Chu, a clinical psychologist and professor at Palo Alto University will lead the webinar. She co-directs the university's Center for Excellence in Diversity, which addresses among other things, suicide prevention in a culturally diverse manner.
The workshop will be conducted via Zoom from 10:00 a.m. to 11:30 a.m. PST
Workshop participants will learn to:
Identify signs of suicide during COVID-19
Practice sensitively and confidently asking individuals if they are considering suicide
Connect individuals at risk of suicide with the appropriate resources and community supports
Approach suicide prevention in a culturally sensitive manner.
About Joyce Chu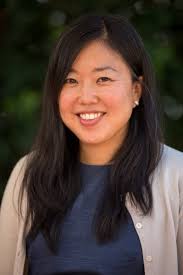 Joyce Chu, Ph.D.,
is a Clinical Psychologist and Professor of Psychology at Palo Alto University, where she co-directs the Center for Excellence in Diversity and Diversity and Community Mental Health (DCMH). Her work focuses around advancing the assessment and prevention of suicide for ethnic minority and LGBTQ+ populations, particularly in Asian Americans. She has published numerous works including a cultural theory and model of suicide and a tool that assists in accounting for vulnerable influences on suicide risk. Her work is community-collaborative and aims to address the need for culturally congruent outreach and service options for underserved communities. Dr. Chu currently works with the Santa Clara Suicide Prevention Oversite Committee (SPOC) team to evaluate and infuse cultural competency into their programmatic efforts
About Palo Alto University
Palo Alto University (PAU) is dedicated to improving the human condition through excellence in teaching, research and scholarship in the fields of psychology and counseling. With an unwavering commitment to diversity and to the communities it serves, PAU offers doctoral, master's and bachelor's programs, as well as hands-on clinical training. A private, non-profit university, PAU is accredited by the Western Association of Schools and Colleges (WASC).
About the Suicide Prevention Program at County of Santa Clara Behavioral Health Services
Established in 2010, the Suicide Prevention Program has the mission of reducing and preventing suicides in Santa Clara County, by bringing community awareness to the issue and engaging in community prevention efforts. The Suicide Prevention Program is funded by counties through the voter-approved Mental Health Services Act (Prop 63).