Message from President Maureen O'Connor Regarding Events at the Capitol
Friday, January 8, 2021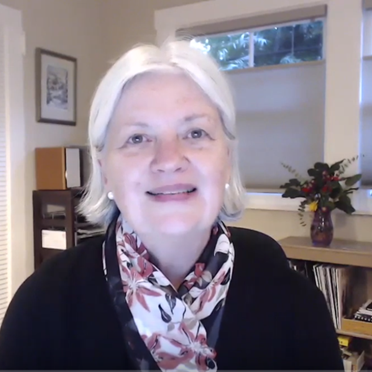 On the morning of September 11, 2001, my then 10-year-old daughter and I walked from our home in Brooklyn to our local elementary school which was our polling place. It was the day of the New York state primaries. I was keeping my daughter home because she had a medical appointment, and she was so excited to be able to vote with Mom. So we were together when we walked out of the school and saw an enormous plume of dark gray smoke rising above Manhattan. Of course, as we later learned, the World Trade Center towers had been destroyed by terrorists, and our country's (and certainly my daughter's) sense of security and freedom were deeply challenged.
Yesterday, as I watched the storming of the Capitol, our cowering elected representatives in the House Chambers, and the confederate flag waving in the Rotunda, I had that same sense of pain and disbelief as our sacred right to vote in this country came face to face with terrorism. Just as with 9/11, hate-filled rhetoric had fueled destruction, but in this case, the untruths and hateful rhetoric had come from our nation's top leaders. And it was impossible not to contrast the few arrests and what appeared at best an unprepared law enforcement response with the militarized show of force against Black Lives Matter and other protesters all around the country since last summer. We have so much work to do in this nation!
I am thinking of all of you at this challenging time. Those of us who study and practice in the fields of psychology and counseling know better than anyone what loss of a sense of safety and security can do; what mental health challenges come from experiencing trauma; what systemic racism can do to undermine physical and mental health.
I will recommit with all of you to being there for each other. We must hold dear to our values. As John Lewis so beautifully told us before he died, "Democracy is not a state. It is an act, and each generation must do its part to help build what we called the Beloved Community, a nation and world society at peace with itself." Let us start by taking care of each other, by being there to support each other, by giving each other grace at this time of struggle.
Please take care,
Maureen O'Connor
President
Palo Alto University