PAU Welcomes New Trustees; Current Trustee Receives Prestigious Alumni Award
Tuesday, July 2, 2019
Palo Alto University is pleased to announce the appointment of two new members to the University's Board of Trustees: Carol J. Bobby, Ph.D., and James T. Ioannidis. Dr. Bobby, brings deep experience in the field of psychology and counseling to her new role on PAU's Board of Trustees. She served as the president and CEO of the Council for Accreditation of Counseling and Related Educational Programs in Alexandria, VA from 1987 to 2017. She also founded and co-directed the Transitions Counseling Center in Annandale, Va. and served as the director of administrative services for the National Academy of Certified Clinical Mental Health Counselors.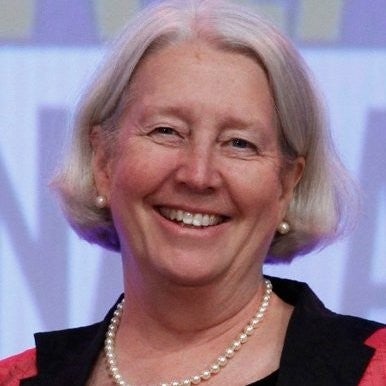 Dr. Bobby has received numerous professional awards and honors related to quality assurance in higher education and the field of counseling, including the 2018 American Association of State Counseling Boards President's Award honoring her leadership and commitment to the counseling profession. She obtained a doctoral degree in Counselor Education & Supervision and an M.Ed./Ed.S. in Community Agency Counseling from the University of Florida. She graduated summa cum laude with an A.B. in Psychology & English from Ohio University. She is currently a member of the American Counseling Association, the Association of Counselor Education and Supervision, and the American Mental Health Counseling Association.
James T. Ioannidis
joins PAU's Board of Trustees having held senior business leadership positions in the Bay Area and in Washington State. He is group manager of Home Depot's Services Marketplace, a $50 million business unit based in Palo Alto. In this role, Mr. Ioannidis is responsible for product leadership, including product vision and development of strategy and success metrics. Previously, Mr. Ioannidis was CEO of Evergive, a social network for nonprofit communities that he founded at Stanford Venture Studio. There he provided overall strategic and tactical leadership for the organization that served 2,000 communities. He also led a successful fundraising campaign, as well as the company's sale in 2016.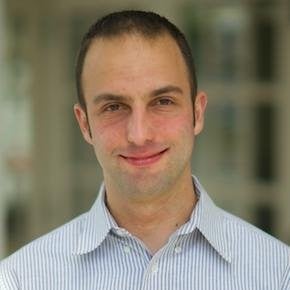 Previous positions include head of product for SearchReview, an e-commerce arbitrage firm, Chief Technology Officer for Course Hero, an e-learning community, and program manager at Microsoft. A graduate of Cornell University, Mr. Ioannidis holds a double major in Computer Science and Electrical & Computer Engineering.
PAU Trustee Michael Kerner, Ph.D., to Receive Distinguished Alumni of the Year Award from Alma Mater
The SUNY Cortland Alumni Association will present its most prestigious honor, the Distinguished Alumni Award, to PAU Trustee, Michael Kerner, Ph.D., and two other CUNY alumni during an alumni awards event on Saturday, July 13. Dr. Kerner graduated from SUNY in 1975 with a BA in Education and Sociology.
Dr. Kerner has served on the PAU Board of Trustees since 2004. He received both his master's and doctoral degrees in psychology from the university in 1982 and 1985 respectively, and then served as an adjunct faculty member. He was also an adjunct faculty member at Santa Clara University and De Anza Community College. Until recently, he was the educational director for the Association for Advanced Training in the Behavioral Sciences, where he prepared thousands of psychologists to take the Examination for Professional Practice in Psychology.
Over his long and highly respected career in clinical psychology, Dr. Kerner has received many awards. He earned PAU's Kantor Medal in 2004 for professional community service and the university's Distinguished Alumni of the Year Award three times. The California Psychological Association recognized him with the Distinguished Contribution to Psychology Award in 2017. He received the 2015 Alice Handley-Isaksen Award in Forensic Psychology, for outstanding forensic service to the Santa Clara County Psychological Association organization and the community.
Over the last 33 years, Dr. Kerner has worked as a private forensic psychologist in Santa Clara County. His practice provides psychology services for adults, adolescents, and families. He also serves as an expert for the courts in Northern California and has consulted with four police departments in the San Jose area, providing training on substance abuse to officers, evaluating officers involved in shootings, and working with sex crime investigators to develop more effective interviewing skills.