PAU Innovates with Suicide Prevention Research
Wednesday, September 18, 2019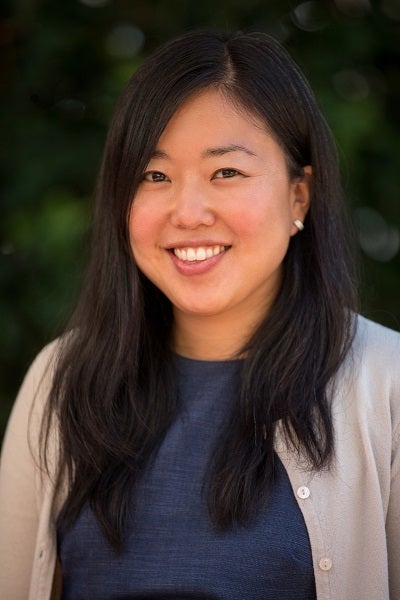 September is National Suicide Prevention Month. According to the National Alliance on Mental Illness (NAMI), 45,000 Americans died by suicide in 2016, making it the 10th leading cause of death. Of those, 46% had a diagnosed mental illness.
Palo Alto University students, faculty, and alumni are leading the campaigns to prevent suicide and raise awareness through private practice, public-private partnerships, and research.
One example of such leadership is a collaboration between PAU and the medical examiner of Santa Clara County that will enable students and faculty to examine suicide notes.
"We have very little information across different ethnic groups and the LGBTQ community from people who have actually died by suicide. Much of the information we have comes from attempted suicides. Compiling data from these notes will hopefully prevent further deaths," said Joyce Chu, Ph.D., Director of the Diversity and Community Mental Health (DCMH) emphasis in the Ph.D. program.
Another example of a partnership that will further the case of suicide prevention and awareness, and in which students can develop research projects, is a collaboration with the San Francisco Police Department to create an app that will help police officers in their crisis calls related to suicide attempts. This effort is led by Dr. Christopher Weaver, Director of the Forensic Psychology emphasis at PAU, in collaboration with the DCMH emphasis.
The Multicultural Suicide Research Center (MSRC) is home to many of these projects and its goal is to advance the field of multicultural suicidology. An ongoing MSRC project is the Cultural Assessment of Risk for Suicide (CARS), which aims to create and test a culturally competent, evidence-based clinical assessment tool for suicide risk detection with racial, ethnic, gender, and sexual minority individuals.
According to Dr. Chu, many cultural minority groups are at heightened risk, are often underserved, and have low rates of service utilization.
"For example, Asian American older adult women have the highest suicide rates of all older adult women. MSRC is one of the only dedicated centers specifically focused on the mission of understanding multicultural issues regarding suicide," said Dr. Chu.
People experiencing mental health conditions often face stigma, discrimination, and even barriers to professional treatment. Suicide can impact millions of people who are left behind by the death of a loved one, friend, or community member. September, as National Suicide Prevention Month, is a time to raise the awareness of these issues, act, and share resources and support.
One way to get involved is the PAU community team participating in the NAMIWalks Silicon Valley 5K September 21st. The walk raises funds for and awareness of mental health. All members of the PAU community are invited to join, including students, alumni, employees, friends, and family. More info can be found at: tinyurl.com/PAU-NAMI2019.
If you or someone you know is thinking of suicide, call the U.S. National Suicide Prevention Lifeline at 800-273-TALK (8255). This is a free, 24/7 service that can provide support, information and local resources.