New Trustees Bring Tech, Management, Legal Experience to PAU
Wednesday, July 29, 2020
Palo Alto University welcomes three new members to the Board of Trustees. They bring experience in human resources, nonprofit management, cybersecurity, the law, and the tech industry to the governing body of the University.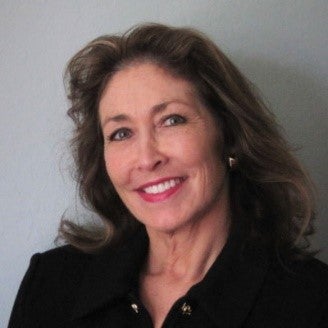 Cynthia James advises Fortune 500 companies on cybersecurity strategy on behalf of Microsoft. She joined Microsoft as an Enterprise Security Executive after selling her company Cyberus Security, which specialized in helping companies analyze and improve their cybersecurity posture.
Cynthia has worked in the tech sector for more than twenty-five years, with a decade at the top global cyber intelligence firm Kaspersky Lab. While there, she managed their global technology relationships and later became General Manager of their federal sales division in Washington D.C. Prior to Kaspersky she held positions at NEC's Corporate Venture Capital, Packeteer, Point Group, and The Learning Company.
Cynthia is passionate about all aspects of cybersecurity, particularly education, and is a regular presenter, keynote speaker and panelist at conferences. She earned her Master of Professional Studies in Cybersecurity Strategy and Information Management from George Washington University.
Sara Eisner Richter is an attorney in the Bay Area. She previously served as Law Clerk to the Honorable Herbert Y.C. Choy of the United States Ninth Circuit Court of Appeals in Honolulu. Sara continued her legal career at Rogers & Wells in Manhattan. She moved to the Bay Area to join Wilson Sonsini Goodrich & Rosati in Palo Alto, where she litigated intellectual property claims and practiced trademark counseling and prosecution. Her clients have included The Associated Press, Merrill Lynch, U.S. News & World Report, eBay, and Netflix.
Sara has a passion for nonprofit board service, particularly in the fields of education and music. She served on the boards of the Menlo-Atherton Foundation for the Future and the Menlo Park- Atherton Education Foundation for many years and is currently President of the San Francisco Symphony's Mid-Peninsula League. With her husband Michael, Sara is also a producer for the San Francisco American Conservatory Theater. She earned her J.D. from Harvard Law School and her Bachelor of Arts with Distinction and Departmental Honors in Psychology from Stanford University.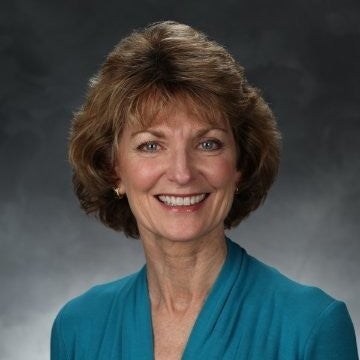 Karen Scussel has over 25 years of experience in human resources and executive leadership in the tech industry as well as more than 10 years of experience in nonprofit management in the child welfare and social services sectors.
She was previously the Executive Director of Child Advocates of Silicon Valley and, before that, was a human resources executive at Hewlett Packard Company and Agilent Technologies. She earned her Master of Business Administration from Washington University in St. Louis.
"I am delighted to begin working with these three dedicated individuals. They bring valuable experience to PAU and enthusiasm for management and board service," said Maureen O'Connor, President of Palo Alto University.
About Palo Alto University
Palo Alto University (PAU) is dedicated to improving the human condition through excellence in teaching, research, and scholarship in the fields of psychology and counseling. With an unwavering commitment to diversity and to the communities it serves, PAU offers doctoral, master's and bachelor's programs, as well as hands-on clinical training. A private, non-profit university, PAU is accredited by the Western Association of Schools and Colleges (WASC).