The Thoughtful Counselor Podcast: Art, Science, and Community
Monday, April 6, 2020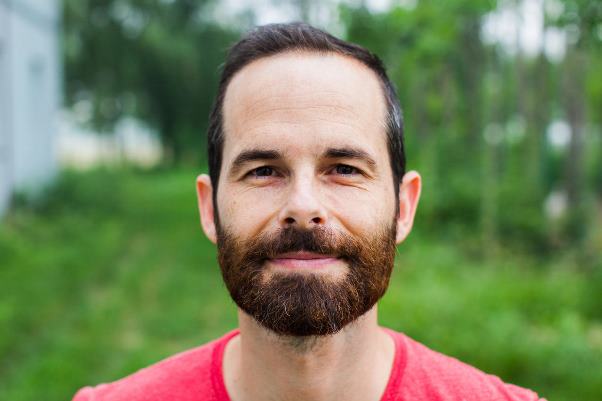 A podcast "dedicated to the art and science of the counseling profession," Shook started the project in the autumn of 2017, shortly after graduating from PAU.
"When I finished my degree, I felt a void in professional relationships and friendships. I figured I might as well try to start something and see if people would talk to me." Shook was inspired by the early era of podcasts and iTunesU, media through which people were listening and learning differently than taking classes or reading books.
"The Thoughtful Counselor" is now sponsored by CONCEPT Professional Training, PAU's Continuing and Professional Studies Division, although Shook's relationship with his PAU faculty and mentors has been there from the start.
Megan Speciale, PAU assistant professor in the Master's in Counseling Program, is both a guest and contributor to the podcast. She was interviewed in
episode 9
, and spoke about sexual health, wellness, and cultural humility.
Margaret Lamar, an assistant professor for the masters programs and a licensed professional counselor, was interviewed in
episode 61
about working mothers, identity development, and how counseling can support their mental health needs.
In
episode 137
, Donna Sheperis, an associate professor and associate chair for clinical training, spoke about the "acronym soup" used to describe credentialing in the mental health profession.
In more than 160 episodes, Shook has connected with counselors, educators, researchers, and thought leaders and has shared those conversations with the thousands of professionals and laypeople who have downloaded episodes. But he doesn't let the spotlight stay on him as an individual for long. He emphasizes the great team he was collaborating on The Thoughtful Counselor podcast and how they each infuse energy into the project through their own interests, research, and the people they bring to the virtual table.
For example, in
episode 161
, "The Philosophy of Humor – Theories of Comedy and Ridiculousness," co-host Dr. Alfredo Palacios and guest Dr. Steven Gimbel have a conversation that a comedian, philosopher, and a mental health professional could appreciate and enjoy.
If he were to be the subject of his own podcast, Shook says the title of that episode would be "Don't Take Yourself Too Seriously." His definition of a "thoughtful counselor" is one who "takes ideas seriously, but doesn't let the ideas get in the way of the person."
In an episode Shook says is one of his favorites (
Episode 129
, "Otherness in Relation – Mikhail Bakhtin, Hospitality, and Love"), due to his personal and professional connection to the topics, he discusses theory, faith, justice, and racism with David Crawley, a Senior Lecturer in the School of Theology at Laidlaw College.
As the audience grows, the podcast continues to be a way to build professional community, but it's also a way to share knowledge, start in-depth collaborations, and serve others in mental health professions. As listeners span the globe, they can download episodes and listen in on professional conversations they may never have access to in such an accessible format.