Alumni Spotlight: Terell Sterling, B.S. in Business Psychology, Class of 2012
Tuesday, June 9, 2020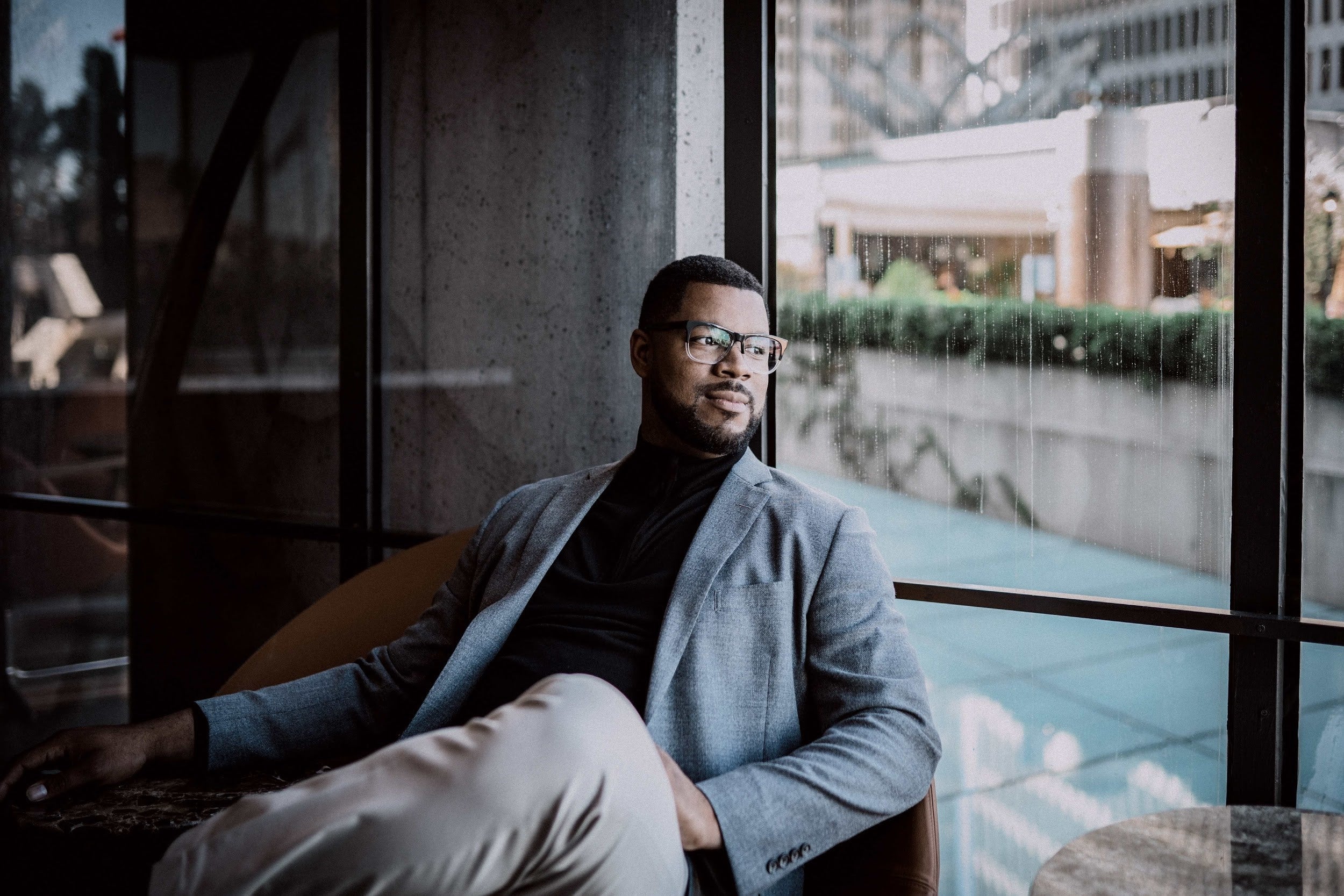 Terell Sterling is the founder and CEO of Go Paladin a Silicon Valley nonprofit that connects underrepresented and underserved entrepreneurs to the vast startup ecosystem whose motto is "Entrepreneurship for Everyone." Sterling's comprehensive experience in entrepreneurship, technology, and innovation included work as a partner at the venture capital firm Andreessen Horowitz, start-up RealScout, and working at a number of Fortune 500 high-tech companies including Apple, Tesla, and Oracle. Sterling is also a frequent guest speaker at companies and business schools where he discusses entrepreneurship, sales, and teambuilding. For a glimpse into his inspirational and compelling observations, view his presentation on How Intrapreneurship Can Drive Diversity and Inclusion.
In this Alumni Spotlight Sterling talks about what inspired him to pursue a business psychology degree, his career in high-tech and private equity, and his experiences working with budding entrepreneurs.
What brought you to PAU?
When I attended De Anza community college, I was very interested in psychology and business. My mentor Dr. Martha J. Kanter, then Chancellor of the Foothill-De Anza Community College District, recommended Palo Alto University's business psychology program. After speaking with then President Dr. Allen Calvin, I knew it was the right program for me because it combined my interests in psychology and business.
Was there a particular project at PAU that influenced your professional direction?
There were several PAU projects that influenced me and my career path. One was the course in organizational development where I was able to apply what I had learned working as an enterprise account manager at Apple. The other was my senior thesis "The Effects of Diversity in Human Capital." This really challenged me to go through the entire research process, which included reaching out to experts in the field and getting it approved by the Institutional Research Board.
What advice would you give current students who are pursuing a degree in business psychology?
My advice is not to limit yourself. Leverage your PAU education, connections, and experiences to take your career in business to the next level.
How did you use your PAU education after you graduated?
My PAU education helped me build a network, develop my own voice, and gain skills I still use today. It also enabled me to become more strategic and involved with key decision-makers. For example, when I worked for Tesla in its early days, my PAU degree came into play when I became the company's Head of Culture. This enabled me to support employees within the organization's ecosystem—headquarters, factory, and its design studio—by developing employee programs that bring positive institutional change in a rapidly growing environment.
What inspired you to start Go Paladin?
A lot of folks have opened doors for me throughout my career and have taught me a lot of the business skills I use today. I had this idea for a while to create a nonprofit that empowers underrepresented minority entrepreneurs. In Silicon Valley, if you don't know the right people and aren't in the right places, it can be difficult to start your own business. I mentioned this to my mentor, Dr. Allen Cavin, who helped connect me to the right people to get Go Paladin started.
Why Is diversity and inclusion in the workplace important?
Research shows that diversity in the workplace has numerous benefits including diversity of thought and products as well as increased profits and customer base growth. All these things are important for any organization.
How do you deal with the pressure of being a founder of your own company?
I think it's important to have an intentional self-care strategy. I am someone who is constantly a work in progress. I make sure I take time to decompress, whether it's hanging out with my dog, riding my motorcycle, or traveling the world. I look forward to being able to do that again at some point in the near future. I enjoy going to new places, meeting new people and experiencing new things.
What advice would you give PAU graduates starting their own business?
I always tell people to get work experience first to help them understand the ecosystem--whether it's working for a start-up or an established company. Take some time to work on your idea on the side, do some market development research, get to know what customers like, and make sure you've built a significant moat around you to actually make it work. At Go Paladin, we work with founders to understand their "north star" and help them build their company.
Who are your greatest influencers?
My parents are my greatest influencers. They made sure their children had access to quality education and really pushed us to think clearly for ourselves. They never forced us down a particular path. The other influential person in my life is Dr. Allen Calvin, who has supported me throughout my education and career journey. Historically, I was definitely inspired by Steve Jobs and Martin Luther King, Jr.
What other projects are you working on?
I am currently working on research to examine the effects of low-income housing and socially disadvantaged populations and their potential to succeed with the introduction of self-care.