Alumni Perspective: Cameron Mosley, Ph.D on Coping as a Clinician During COVID-19
Tuesday, March 31, 2020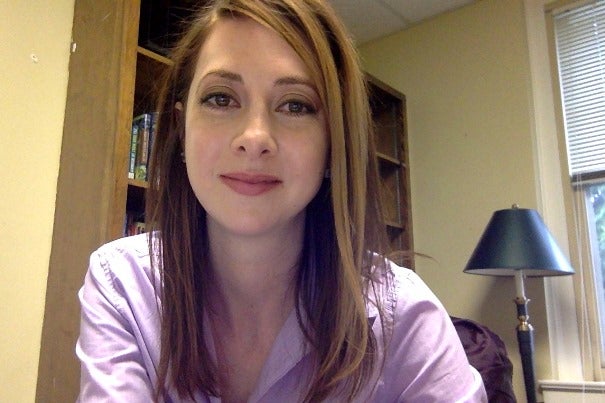 Has there ever been a more inspiring or terrifying time to be a mental health provider? As a recent PAU graduate and current postdoctoral fellow in Clinical Psychology, I am on the "front lines" of mental health care. The more I read about the novel coronavirus (COVID-19; from reputable sources, not Aunt Karen on Facebook), the more concerned I become. We have likely not seen the worst of this pandemic, and the psychological effects of the virus and associated social isolation could be devastating.
There are many reasons as a provider to worry. Although we have the technology to reach many people 'sheltered in place' (i.e., using teletherapy), many healthcare systems are not set up to properly implement and bill for these services. Some of us may provide emergency services, such as inpatient consults, which will likely never be available through telehealth only. Many of us are having to make tough decisions: Do I prioritize my own health and that of my family or my patients'? Do I challenge my administration in order to provide best care?
In my setting, a university medical center, I am doing the best I can to keep up with my patients through phone coaching until our telehealth platform is in place. Because I work with children and teens, I am pleasantly surprised by the resilience of my patients. It seems that lessening school stress has mental health benefits... Who would have guessed? I do worry about the many people that are not receiving services now who will need them as the pandemic progresses, and how we will reach them.
Of course, along with these worries, there is much hope. The pandemic has led to some great policy changes for teletherapy delivery. I hope even more system-level barriers will be removed from the practice of psychology, such as allowing service provision across state lines. Psychologists are being consulted by major news outlets, getting evidence-based mental health information out to the population. New York Governor Cuomo has acknowledged how essential mental health care will be going forward. We may see a major increase in appreciation for and use of our services going forward.
What am I doing for my own self-care? I'll admit, I'm not doing a fantastic job at staying off of social media. I am, however, using cognitive strategies to ensure that my worries stay realistic. I am practicing mindfulness and Pilates to stay grounded. I'm digitally staying in touch with family and close friends. And I'm finding meaning through being a helper in these difficult times.
Cameron Mosley, Ph.D.
2019 Graduate of Clinical Psychology Ph.D. Program