Alumni Council
The Alumni Council is the governing body of the Alumni Association. It is comprised of graduates of PAU – PGSP programs serving voluntary, one-year terms to support the efforts of the Office of Alumni Relations in developing and executing events that are engaging, beneficial, and enjoyable for our widely diverse alumni.
The PAU – PGSP Alumni Council is charged with the following duties:
Serve as a liaison between PAU Administration and its graduates
Provide current information to Alumni about University news and events
Provide opportunities for Alumni to interact socially and professionally
Engage Alumni in current University events
Provide Alumni opportunities for continued professional growth
Uphold and promote the mission and values of the University
Represent the interests of Alumni in planning activities and events
Council Members
Charles Reed, Ph.D., Founding Member, PGSP
Dr. Reed developed an academic college readiness program for returning Vietnam veterans with an intensive counseling component. He is a professor emeritus and was a founding member of the Pacific Graduate School of Psychology. He also served as the first chairman of the Board of PGSP and was the founder of a company that produced continuing education programs for psychologists aboard cruise ships. His current interests include biopsychosocial treatment programs for migraines and Irritable Bowel Syndrome (IBS).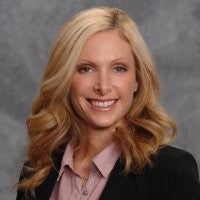 Jodi Pinn, Ph.D., '00
I currently work as an Attending Psychologist/Neuropsychologist in the Behavioral Health Services department at Santa Clara Valley Medical Center in San Jose, CA. Additionally, I am a neuropsychologist and partner at NeuroPsychological Assessment Group in San Jose, CA, a private practice with three other PGSP alum! Last (but certainly not least) I work as a backup neuropsychologist for professional sports teams: San Jose Sharks (NHL), San Jose Barracuda (AHL) and San Jose Earthquakes (MLS) as part of their concussion programs. I was added to the team, which included another PGSP alum, last year by a former practicum supervisor from the Palo Alto VA (I did practicum there 1996-1997).
Ronald B. Grant, Ph.D., '88
Ronald B. Grant has a B.A. in Social Science, San Jose State University, a M.A. in Philosophy, San Jose State University, and the M.S. and Ph.D. from the Pacifica Graduate School of Psychology. Dr. Grant is a Founding Member of P.G.S.P., now Palo Alto University. For 34 years, Dr. Grant practiced psychotherapy as a M.F.T. He was certified by the State of California to practice clinical hypnosis. At Santa Clara University he taught graduate students an experiential group therapy course. Dr. Grant was a Diplomate and Fellow of the American Psychotherapy Association and the author of The Co-Dependency Survey and The Grant Anxiety Scale. His dissertation topic studied the psychology of psychologists. He has an interest in the effects of institutions on individuals and groups, and therapeutic aspects of Nāgārjuna's and Wittgensteins's philosophy. Dr. Grant's clinical practice was focused on treating families with members who have learning disorders and/or major psychiatric disorders, pseudological fantistica, and men with cumulative stress disorders.